Founders Day alumni spotlight: Dr. Danika Franks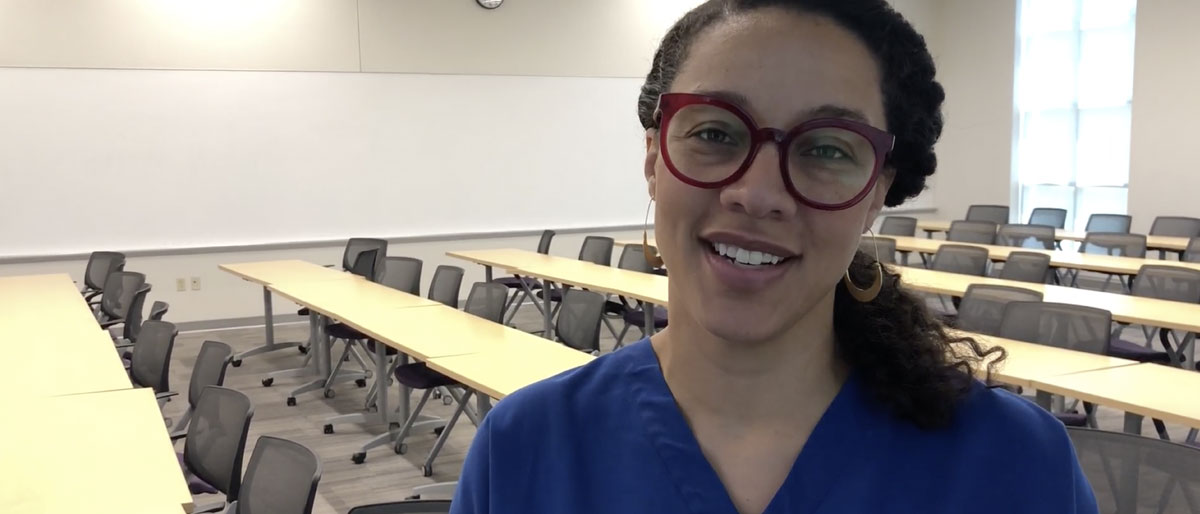 Danika Franks, M.D., Class of 2006
Assistant Dean of Student Affairs and Assistant Professor, Medical Education, TCU and University of North Texas Health Science Center School of Medicine
Emergency medicine physician
What were some of your most memorable experiences while you were a student?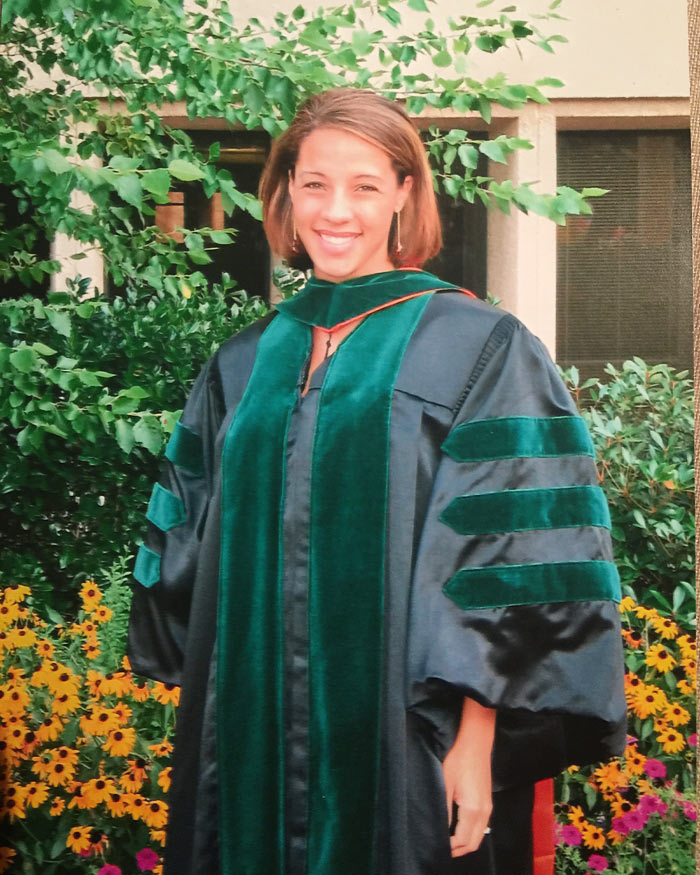 I have so many memorable moments, including going into the anatomy lab for the first time, studying in the carrels, learning from Nobel Laureates, and of course, graduation. Another memory that makes me smile is the testing, which was held in the most magnificently orange environment known as Gooch Auditorium. It was the perfect testing environment for someone whose favorite color is orange!
Did you have any mentors while on campus, and how did you work together?
Dr. Byron Cryer, Associate Dean for Faculty Diversity and Development, served as the Student Affairs Dean at UT Southwestern when I went to medical school. His consistent and intentional commitment to providing feedback, encouragement, and support while in medical school, residency, and well into my clinical and academic career has made all the difference in my development as a physician and a Student Affairs Dean. Also, Ms. Greta Epps is a skilled student affairs professional with decades of experience guiding students toward successful careers. Her open door and big comfortable chair over the years provided the perfect place to have a conversation, a good cry, or to just sit and study.
What excites you most about the future of medicine and science?

In my current role as the Student Affairs Dean at the TCU and UNTHSC School of Medicine, I am committed to furthering medical student well-being and inclusion to support and develop future physicians who thrive within the field of medicine. Developing a culture that trusts and expects its members to share and live out their diverse identities is essential for the crisis of burnout that we are facing in addition to our ability to provide health care to diverse patient populations. This is critical for the undergraduate medical education and graduate medical education communities to lean into diligently and with intention.
What makes UT Southwestern special?
UT Southwestern is a pillar for the international academic community as well as North Texas and surrounding areas in providing state-of-the-art health care for patients, as well as training opportunities within clinical practice.