History of Neonatal Care Division
Beginning in 1973
Jacob Kay, M.D., became a full-time faculty member, after training at Boston's Children's Hospital in the 1950s. In addition, two part-time faculty joined after training at UT Southwestern Medical School. The realities of neonatal medicine for these clinicians included:
Parkland Hospital had a 60-bed "Preemie Nursery" where faculty volunteered as needed.
More than 7,000 deliveries occurred here annually, but neither Parkland nor Children's Medical Center offered a Neonatal Intensive Care Unit (NICU).
Neonates requiring ventilation transferred to Children's Pediatric Intensive Care Unit (PICU), which admitted a mix of neonates, older infants and children.
Neonatal survivors of less than 1,000 grams birthweight did not exist at the time.
Dallas' First Neonatal ICU Opens in 1974
Charles Rosenfeld, M.D., from the Perinatal Training Program at the University of Colorado, arrived in 1973 with a mission to expand the division and build a NICU. Adjacent to Parkland Labor and Delivery, the NICU included more than 12,000 square feet connected with Children's Medical Center. A six-bed NICU (the first in Dallas) with capacity for 12 neonates opened on the 8th floor of Parkland in 1974. One year later, Jon Tyson, M.D., and Daniel Levin, M.D., joined the Pediatric ICU. The High-Risk Pregnancy Unit moved to the 8th floor adjacent to the NICU, giving the development of neonatal medicine a close association with high-risk obstetrics.
1975 Quintuplets Birth Draws Notoriety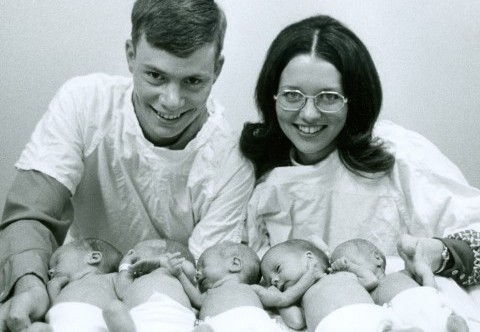 Bed occupancy in the Parkland NICU doubled in July 1975 with the birth of the Davis quintuplets at 32 weeks gestation. The first quintuplets in North America to all survive, they grew up to become parents of 15 children of their own.
This high-profile pregnancy highlighted the important relationship between Obstetrics and Neonatal Medicine. Other Division milestones during this era included:
The 7,500 annual births at Parkland
Thriving neonates weighing 1,000 grams or less
Neonatal mortality decreased from 15/1,000 live births to fewer than 10/1,000 live births within two years
The Neonatology fellowship launched; became a three-year program
Late '70s Research
More faculty were recruited from prestigious institutions through the 1970s and 1980s, leading the way to groundbreaking research projects.
The Robert Wood Johnson Foundation awarded five years of funding by to assess the effects of obstetrical and neonatal care on outcomes throughout Dallas County.
The Neonatal Database was established to evaluate all Dallas County pregnancies. It continues to gather data today from more than 30,000 NICU admissions and 5,000 neonates weighing 1,500 grams or less.
Researchers launched studies of cerebral blood flow and metabolism, renal physiology, and surfactant synthesis.
The division collaborated in the first large scale assessment of bronchopulmonar dysplasia (BPD) by the National Institutes of Health (NIH).
1984 New NICU and Modernized Parkland
With Parkland NICU at full capacity and no NICU at Children's, bed space became increasingly scarce. The Pediatric Burn Unit moved to expand the NICU's intensive care area. This left 27 ICU beds to cover the more than 8,000 births and approximately 1,000 annual NICU admissions. In 1980, an $80 million bond issue powered the effort.
The new NICU opened in 1984, located in a large, modern unit less than 50 feet from Labor and Delivery. This NICU featured 15-20 ICU beds and 40 ACN/CCN beds to accommodate the increase in deliveries to 11,000 annually.
Late '80s and 1990s Growth
From 1985 to 1988 the division welcomed eight new faculty members, and the fellowship program included 2 or 3 trainees each year. This led to notable accomplishments:
Developmental psychologist Bob Lasky ran the Low Birth Weight Followup Clinic, initiating research in auditory evoke potentials. This permitted collaboration with Harvard on a nationwide study of early intervention in VLBW neonates. The nationally recognized follow-up program operated the first randomized controlled trial to report that primary care offered a significant advantage to the outcome of VLBW neonates.
Jon Tyson, M.D., worked to get the division selected as a founding institution in the development of the NIH-sponsored Neonatal Network for Clinical Trials in 1986. We remain an important player in the network, reflecting successful efforts to recruit patients and by maintaining an outstanding follow-up program.
In the 1990s, the Hospital Administration named the NICU at Parkland one of seven Centers of Excellence.
Greg Jackson, M.D., arrived in 1989 to direct the division's teaching and clinical program in the term nursery, and to develop the Pediatric Nurse Practitioner Program
Outreach and Referrals at St. Paul Through 2000
In 1981, the Obstetrics and Pediatric staff at St. Paul Hospital approached the division to consider starting a NICU and assuming care of their high-risk patients. This provided an opportunity to develop a referral program for women with high-risk pregnancies and neonates, and to incorporate the clinical expertise available at St. Paul to deliver care to these patients. An educational outreach program developed, expanding the referral base for neonates and at-risk pregnant women to include areas of north and east Texas. St. Paul served as an excellent training experience for the pediatric residents until Texas Health Resources purchased it in 2000.
2000-2009 NICU Renovation and Referrals at Children's
Although the new Parkland NICU was designed to accommodate neonates from approximately 12,000 deliveries annually, continuing increase in the number of deliveries required renovation and expansion. More than 15,000 births per year and approximately 1,300 admissions to the Level III NICU, make this one of the busiest in the nation.
Efforts began in 2000 to establish a referral NICU at Children's, and in April 2007 a temporary 16-bed NICU was opened. In 2009, we established a permanent 36-bed referral NICU.
2007 to the Current Era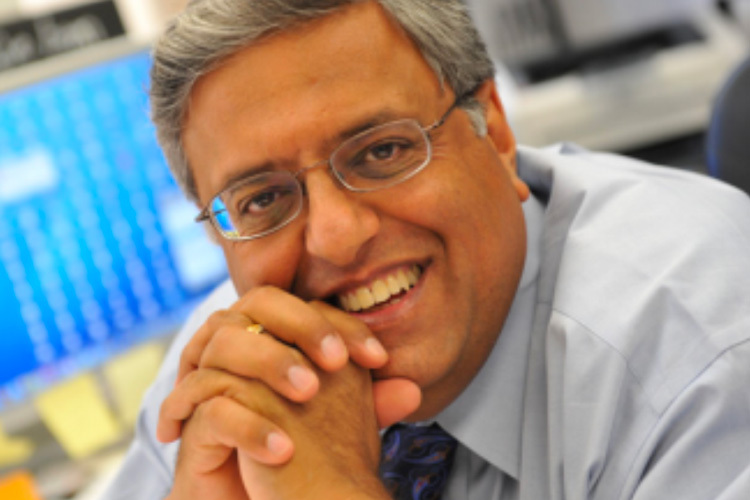 Rashmin Savani, M.B.Ch.B., joined the division in March 2006, becoming Division Director in January 2007. In 2010 the division totaled 24 faculty and 12 fellows. Several faculty members have moved on to become Directors of other divisions or successful investigators at their respective institutions. All of this exemplifies the extraordinary faculty assembled over the years, their collaborative nature, and their ongoing commitment to excellence.
Read More