Faculty covers an active consult service at Children's Health℠ Children's Medical Center, Parkland Memorial Hospital, and UT Southwestern University Hospitals, as well as outpatient clinic services in Asthma, Allergy, and Immunology at Children's Medical Center Dallas and the James. W. Aston Ambulatory Care Center.
Clinical Immunology Program
The Clinical Immunology Program was awarded recognition by the Jeffrey Modell Foundation as a Center for Excellence for diagnosis and treatment of primary immunodeficiency diseases. Directed by Maite de la Morena, M.D., the Clinical Immunology Program serves a large geographical referral area encompassing North Texas, eastern New Mexico, Oklahoma, western Louisiana, and southern Arkansas. This comprehensive program provides both diagnostic and state-of-the-art treatment opportunities for patients with primary immunodeficiency diseases.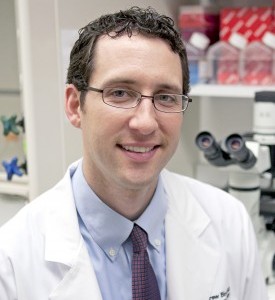 Food Allergy Center
Under the direction of Drew Bird, M.D., Dedman Family Scholar in Clinical Care, the Food Allergy Center treats a broad range of allergic diseases in both inpatient and outpatient settings and will be conducting research that is instrumental in developing treatments and therapies. This Center opened in 2010 and is the only academic-affiliated pediatric food allergy center in North Texas.
Asthma Clinic
While Drs. de la Morena and Bird focus predominately on patients with immunodeficiency and food allergy, respectively, they also see patients with asthma and allergies. In addition, three volunteer faculty members, Drs. Neaville, Ruff and Min staff a half-day/week asthma clinic where children with persistent asthma are evaluated and cared for.