Underrepresented Minority Visiting Clerkship in Surgery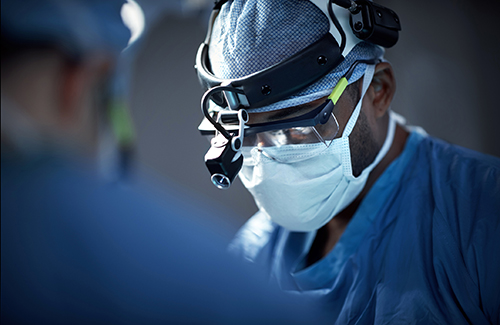 Program Description
The purpose of this visiting clerkship program is to give students the opportunity to engage with the general surgery training program faculty and residents, in order to fully experience the training offered at UT Southwestern.
Students will have the opportunity to participate in rotations such as Surgical Oncology, General Surgery, Colorectal Surgery, Vascular Surgery, and Trauma Surgery and Emergency General Surgery. Opportunities to work with the Program Director and Chair will be made available. Students will be expected to function at the level of a sub-intern.
"The URM Clerkship is an exciting opportunity for UT Southwestern to work with a diverse group of individuals. By deliberately increasing the visibility of underrepresented minorities in medical education, we hope to train generations of surgeons who find value in a diverse medical community rich with equal opportunity."
Awards will include:
Travel and housing stipend will be available
Resident mentor
Weekly meetings with departmental and institutional leadership
The Department of Surgery is continuously accepting applications for the Underrepresented Minority Visiting Clerkship in Surgery program. Applicants for the funded clerkship must come from backgrounds underrepresented in medicine including Black/African American, Hispanic/Latino, or Native American (American Indian, Native Hawaiian, Alaskan Native).
Applicants must provide a personal statement discussing career goals, provide one letter of recommendation (preferably from a surgical attending), and provide a curriculum vitae and a photograph.
Send application materials to:
Thomas Shoultz, M.D.
Assistant Professor
Associate Director, General Surgery Residency Program
Email