Ph.D. Degree in Clinical Psychology
Cost to apply is free.


Jump to "A Complete Application Includes"
Jump to "FAQs"
Important Dates
Applications Open: Sept. 1
Application Deadline: Dec. 1
Interview Date: Saturday in early to mid-February
About the Program
Student Experience
Program Facts & Statistics
Requirements
A bachelor's degree or its equivalent from an accredited institution of higher learning in the United States, or proof of equivalent training at a foreign university, is required.
Students who are in the process of completing a bachelor's degree are eligible to apply. A major in psychology or substantial coursework in psychology is encouraged.
As a minimum prerequisite, we require three psychology undergraduate courses:
A basic psychology course such as abnormal or introduction to psychology,
Behavioral statistics,
And either experimental or learning/behavioral psychology.
UT Southwestern's Graduate School has no minimum GPA or GRE, but incoming students have:
An average undergraduate GPA of 3.6 and
Average GRE scores of 316
Informational Webinar: Clinical Psychology Doctoral Program
Part 1 – Webinar
Part 2 – Webinar Q & A
How do I apply?
The application is online. Admission is granted for the fall semester only.
A complete application will include:
Applicant Evaluation
The Admissions Committee uses the following criteria in evaluating each application:
Recommendations from appropriate professors and/or mentors
Experiences in clinical and/or scientific research activities that would contribute to successful completion of a doctoral program
Academic performance in undergraduate school as reflected in the grade-point average (GPA)
Scores on the GRE-General test taken within the past five years

(Not required for Fall 2022 admissions process.)

The applicant's statement of background training experiences and personal motivation for a career in clinical psychology
Personal suitability for a career in clinical psychology, as evidenced by ability to relate to others, warmth, empathy, and a deep interest in psychological processes
Factors that contribute to diversity, such as socioeconomic background, race, ethnicity, bilingualism, and life experiences
What should my personal statement be about?
Your personal statement is a chance for us to get to know you as a potential student in our program. A good statement tells us your psychology journey and story, clearly and concisely describes your educational, professional, and research experience, and shows us your drive, motivation, passion, and suitability for a career as a psychologist.
Briefly describe, in two pages or less (1,200-word limit), your reasons for pursuing a Doctoral degree in Clinical Psychology. Particularly discuss the following:
Describe background experiences, pertinent training, and personal motivation for a career in Clinical Psychology.

Describe experiences in clinical and/or scientific research activities that would contribute to successful completion of a doctoral program.

Please share with us something about yourself outside of your resume of psychology experiences.

What do you want to do with a degree in Clinical Psychology?
Interview
The Admissions Committee and faculty conduct and all-day interview for the top 40-45 applicants. These are candidates who have been screened from the total pool of applicants using the above criteria and deemed to be the best match for the Program. The interview day is an interactive process involving students and faculty that includes a program overview plus individual interviews and group activities. 
Transfer of Graduate Credits
The Graduate Studies Committee for Clinical Psychology does not accept graduate credits obtained prior to admission. It will, however, consider petitions from already admitted students to waive particular required courses if there is clear evidence that the student has taken the substantial equivalent of such a course.
Furthermore, students with a graduate degree (such as a master's degree in psychology) may petition to waive certain courses; however, additional coursework will be substituted, or courses may be modified in order to maintain the student's enrollment as a full-time student. Thus, time to graduation is not accelerated by coursework taken before entering this program.
Financial Support
Stipend/Research Assistantship
Clinical Psychology students receive a nationally competitive stipend as funds are available.
The practicum stipend usually begins the summer of the first year and is currently set at:
$8,625 annually.
The internship stipend begins in the third year and continues until completion of internship. It is currently set at:
$17,250 annually.
Paid teaching and research assistantships are available and are highly competitive.
Subject to availability, the Admissions Committee Chairperson may award a scholarship to incoming students. A number of these awards have the benefit of allowing a non-Texas resident to qualify for in-state tuition rates in the first two semesters of the program.
Carmen Miller Michael Award
Students also have the opportunity to earn the Carmen Miller Michael Award. The $1,000 award is bestowed on an advanced student who shows outstanding leadership and academic skills, in addition to dedication to the community.
Children's Medical Center, Children's Health Cultural Diversity Scholarship
This scholarship is awarded to an incoming first year student who is interested in the psychiatric needs of children from ethnic minority groups and other underserved populations. This scholarship provides a full practicum stipend for the first year of the student's enrollment, and is awarded competitively during the admissions process.
Loans and Grants
Information about loan funds and other financial aid can be obtained from the Student Financial Aid Office:
UT Southwestern Medical Center
5323 Harry Hines Blvd.
Dallas, TX 75390-9064
FAQ
Can coursework completed in a Master's degree program be counted toward the doctoral degree at UT Southwestern?
No, but it is possible to request permission to substitute another course, or research or internship activity, for a course already taken.
Do you offer a Master's degree program?
The Doctoral Program does not offer a master's degree en route to the Ph.D.
How long does it take to complete the program?
The Clinical Psychology Graduate Program is designed as a four-year course of study, and includes an integrated two-year, half-time internship. The average length of time from entry to graduation is approximately 4.0 to 4.5 years.
May I take courses without being a full-time student?
No. All doctoral students in the Clinical Psychology Graduate Program must be full-time.
Contact the Clinical Psychology Program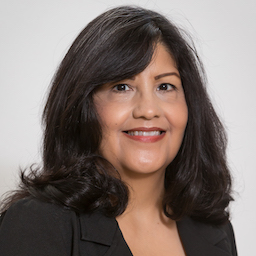 Marisol Lucio
Senior Administrative Assistant
Phone: 214-648-5247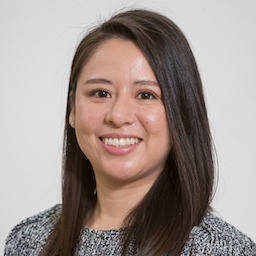 For questions or additional information please contact us at utswclinicalpsychology@utsouthwestern.edu