Surgery Resident Appointed Chief Fellow at the National Cancer Institute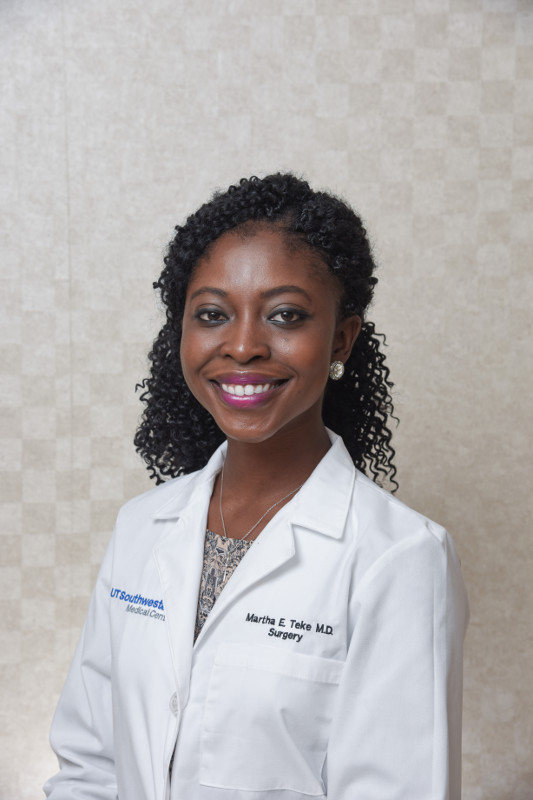 In 2020, at the beginning of the pandemic, general surgery resident Martha Teke, M.D., moved across the country to begin her research rotation as a surgical oncology research fellow at the National Cancer Institute (NCI). This two-year fellowship consists of 18 months of bench laboratory experience in an NCI lab and 6 months of clinical rotations in a number of surgical oncology subspecialties.
On April 19, 2021, Andrew Blakely, M.D., the NCI's research fellowship program director, announced Dr. Teke's appointment as chief fellow for the 2021-2022 academic year. Starting in July, Dr. Teke will act as a liaison between the fellows and the administration. Additionally, she will assist in coordinating weekly events, conferences, and other fellowship activities. Dr. Teke says her goal is to ensure that every fellow has a productive and enjoyable experience while there.
"When I was asked to be chief fellow of the NCI surgical oncology program," says Dr. Teke, "I definitely felt a variety of emotions: ecstatic, thankful, excited, humbled, but most importantly honored to have an opportunity to serve and make an impact here. This program is extremely unique and dedicated to creating surgeon-scientists who will lead the field of surgery at every front. I am truly elated to be chosen to be part of that process."
For Kareem AbdelFattah, M.D., who directs our general surgery residency program, the appointment is happy news but unsurprising. "Dr. Teke is the best," he says. "She will do great things for the NCI and the surgical oncology research fellowship."
His sentiments are echoed by Herbert Zeh, III, M.D., chair of the Department of Surgery. "As a graduate of the NIH surgical oncology program myself, I was thrilled to hear of Dr. Teke's appointment," he says. "I know that she will serve well in this role. We anxiously await her return to UT Southwestern so that she can share her experience with our community."
Please join us in congratulating Dr. Teke on her appointment to chief fellow of the NCI surgical oncology research fellowship.