Elite Research Society Inducts Surgeon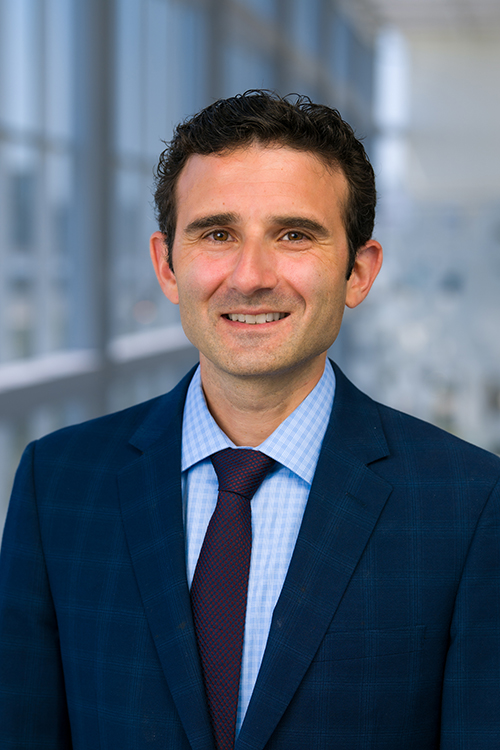 Dr. Benjamin Levi, a researcher and surgeon in the Department of Surgery, has been inducted into the American Society for Clinical Investigation, one of the most distinguished organizations in academic medicine. Its membership is limited to elite physician-scientists, only a small number of whom are surgeon-scientists like Dr. Levi.
Dr. Levi holds the Dr. Lee Hudson-Robert R. Penn Chair and is the chief of the Division of Burn, Trauma, Acute and Critical Care Surgery and directs the Center for Organogenesis and Research in Trauma (CORT), which conducts basic/translational research focused on injury and diseases of the skin, organs, and musculoskeletal system. He is known nationally for his work in heterotopic ossification, a pathology in which bone forms in soft tissue and occurs in more than 20 percent of patients with extremity trauma. His findings have been published in Nature Communications, Science Translational Medicine, the Journal of Clinical Investigation, and the Proceedings of the National Academy of Sciences. Dr. Levi has been noted for his independent federal funding, clinical excellence, and the positive workplace culture in his laboratories.
"I am honored to be elected to this society, which helps build collaborations with clinician-scientists across the country and promotes the idea that surgeon-scientists can perform impactful work that advances the field and changes clinical paradigms," said Dr. Levi. "I believe surgeons are well-poised for this role as translational scientists given their broad exposure to complex clinical challenges and their natural rigor and focus on solving current gaps in care."
The
American Society for Clinical Investigation
was founded in 1908 and is one of the most prestigious honor societies in medical research. It has around 3000 members and adds no more than 80 members to its ranks each year. Members are selected on the basis of excellence in research, clinical care, and medical education and for outstanding scholarly achievement. The society publishes two high-impact journals, the
Journal of Clinical Investigation
and
JCI Insight
.
Click here to read an additional article from Center Times Plus