UT Southwestern Faculty and Inventors
The Office for Technology Development (OTD) team of experts serves UT Southwestern's faculty and students by evaluating new inventions disclosed to the office and then managing each technology's best route to commercialization by:
Market research and analysis
Pursuing and overseeing intellectual property protection when appropriate
Negotiating licenses with existing or startup companies
Monitoring ongoing compliance by licensee
Do you have an invention?
If you have an Invention to disclose, please submit UT Southwestern's Intellectual Property Questionnaire.
Purpose
OTD supports UT Southwestern faculty and inventors by cultivating collaborative relationships with both the public and private sectors for the purpose of: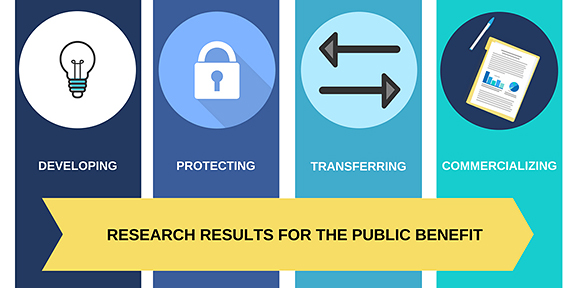 Check out our Frequently Asked Questions page or connect directly with the OTD Liaison for your department for more information.