Dr. Adam Alder Chosen as Service Chief for Pediatric General and Thoracic Surgery in Plano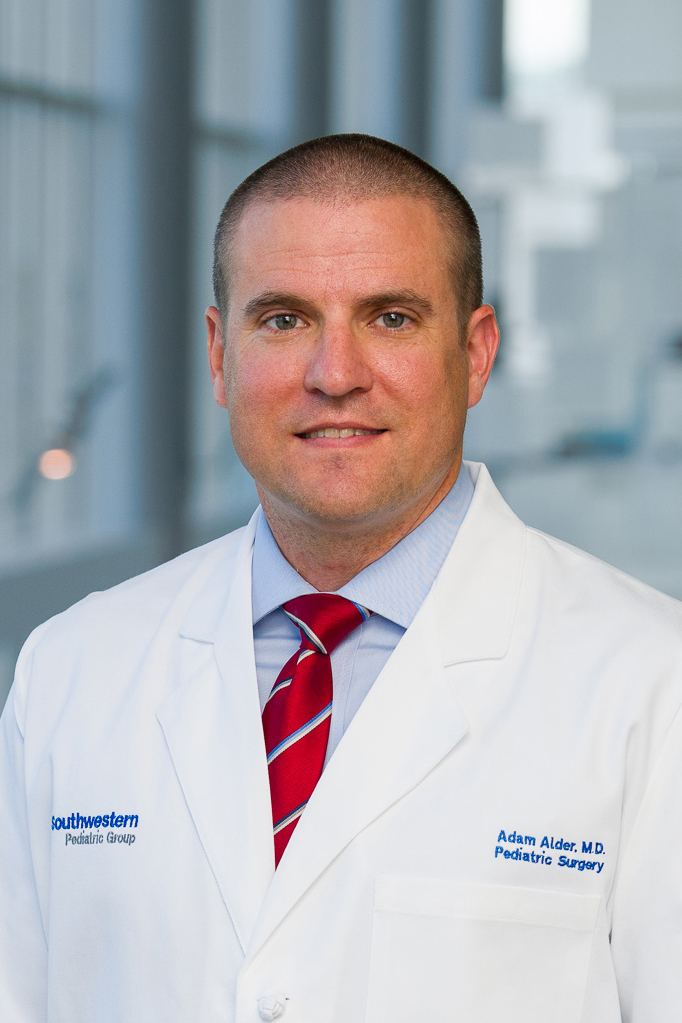 The Department of Surgery would like to congratulate
Adam Alder, M.D.
, on being selected as the service chief for general and thoracic surgery at the Plano campus of Children's Health.
"This appointment is an important step in the overall maturation of the pediatric surgical service on the Plano campus," said Dr. Alder. "It represents a significant strategic initiative for the Joint Pediatric Enterprise, which is the collaboration between UT Southwestern and Children's Health."
Dr. Alder added that he looks forward to ongoing growth in the Plano program and service line, which includes expanding the Plano campus to 212 beds to allow tertiary pediatric surgical care in the North Texas community.
"We are proud of Dr. Alder's professional growth," said Dai Chung, M.D., division chief of pediatric surgery. "He has led the development of the program in Plano and helped give patients more access to advanced surgical options."
Dr. Alder is a graduate of the Tulane University medical school and completed a general surgery residency and a pediatric surgery fellowship at UT Southwestern. He also earned a master's degree in clinical science at our institution. He is a fellow of the American College of Surgeons and the American Academy of Pediatrics and serves on committees for the latter. Dr. Alder joined the faculty in 2012 and conducts research related to pediatrics, especially pediatric thoracic surgery.
The department wishes Dr. Alder success in his new role. Under his guidance, our surgeons will continue to provide outstanding care to children in North Texas.