Health System honors star employees with fourth-quarter Strauss Awards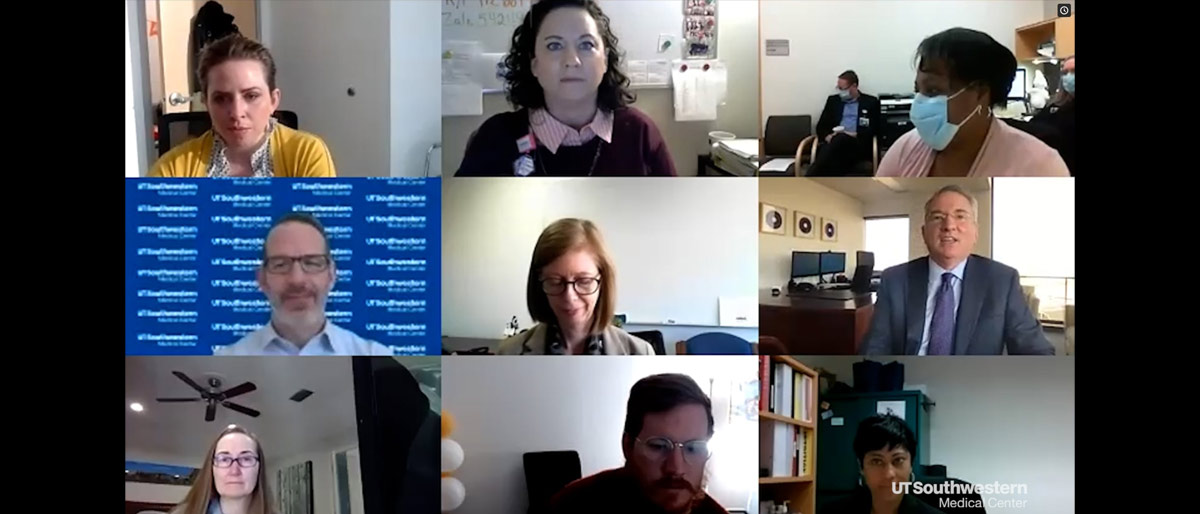 It's time again to meet the latest winners of the Diana and Richard C. Strauss Service Excellence Awards.
Once each quarter, six employees within UT Southwestern's Health System are selected to receive the Strauss Award, which honors employees in our hospital and clinics who exemplify excellence and professionalism in all they do.
Winners are celebrated at an event hosted by Dr. John Warner, Executive Vice President for Health System Affairs.
Three things define and unite Strauss Award winners:
They excel at their jobs.
They serve as role models for the next generation of employees.
They share a spirit of volunteerism that strengthens our community.
Here's a quick snapshot of the Strauss Award winners for the fourth quarter of 2020.
(Curious about what the ceremony is like? You can view a video recording of the virtual event below.)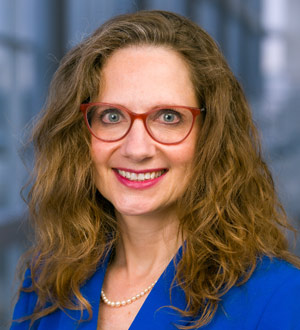 Cortney Asberry, MBA, M.S.N., RN
Senior Project Manager
Clinical Programming and Facility Development

Cortney Asberry, a nurse-turned-project-manager and Lean Six Sigma black belt, joined UT Southwestern in 2018.
Ms. Asberry first became interested in nursing leadership when she discovered a love of helping the helpers, which led her into other roles, including her current one. Before joining UT Southwestern, she gained exposure to building and construction, and how to transition care from one facility to another.
She played a key role in the third-tower expansion of William P. Clements Jr. University Hospital, and has enjoyed watching clinical staff and front-line leadership transition into the new space and settle in.
Her nominator spoke glowingly of her role in the project: "From the day Cortney joined the CUH Third Tower Expansion planning team, she rolled up her proverbial sleeves and hasn't rolled them down for a second. Sunrise saw her already on-site and hard at work. With push/pull diagrams lining every wall in sight, she made sure we were all prepared for every next step. For Cortney, there is no detail too small to garner her complete and focused attention. Without her tenacity and amazing optimism, the third tower would not be what it is today, and it certainly would have been much harder getting there."
When she's not working, Ms. Asberry enjoys spending time outdoors and stays active by hiking, biking, running, and swimming. She is an animal lover who always has her eyes open for ways to help furry friends, including participating as a foster parent for animals.
---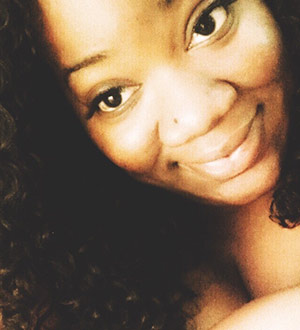 Toni Grant
Housekeeping Attendant, Second Shift
Environmental Services
Since joining UT Southwestern as a Housekeeping Attendant in 2019, Toni Grant has taken on the additional role of acting lead. She continues to be willing to pivot between those two roles at Zale Lipshy Pavilion, serving both patients and staff.
Ms. Grant is dedicated to building a strong team – helping to manage the work schedule, encouraging members to eat together at least every two weeks, and occasionally buying them lunch.
She says her favorite thing about UTSW is that her team treats her like family. Ms. Grant also is grateful to have a supervisor who motivates and challenges her to achieve more.
"We have asked a lot from Toni since the pandemic changed the way all of us operate on a daily basis," her nominator wrote. "We were in need of additional leadership on second shift, and given her performance as a housekeeper – where she was already distinguishing herself as someone who can take charge of a situation – it seemed only fitting to give her more responsibilities."
Since then, her nominator continued, Ms. Grant has taken on every challenge in front of her. "She asks questions and suggests changes – all aimed at improving the experience of those she supervises. Toni's commitment to the mission and goals of the department are a credit to her, the EVS department, and UT Southwestern."
In her off hours, Ms. Grant loves spending time with her 6-year old daughter, Madisyn. The two of them love to have their nails done together and spend time outside at the local park or the zoo.
---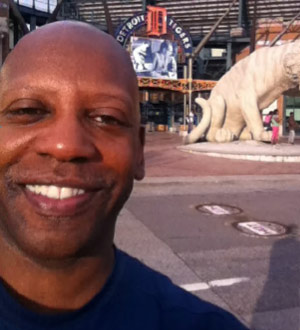 Roman Green
Senior Business Analyst
Information Resources, Health Systems
Roman Green joined UT Southwestern as a Senior Business Analyst in 2011.
He describes his job as busy, fast-paced, and rewarding. Mr. Green especially enjoys the way his role enables him to speak with end users in a variety of work areas, giving him a broad platform from which to help.
Mr. Green is praised for his versatility in working with the various teams in Information Resources as well as the support he has provided throughout the COVID-19 crisis.
"The November 2020 upgrade occurred during the COVID-19 pandemic," his nominator wrote, "and even working remotely, Roman's availability and support never wavered. He has been instrumental in helping us gain timely access to environments that allow us to run tests on our entire inpatient and outpatient processes."
Mr. Green served eight years in the U.S. Air Force (four enlisted and four as an officer). Passionate about music, he has played guitar for about 30 years, and currently plays with a few local bands.
Outside of work, he enjoys spending time with his wife, Sherry, two sons, Justin and Jordan, and three granddaughters.
---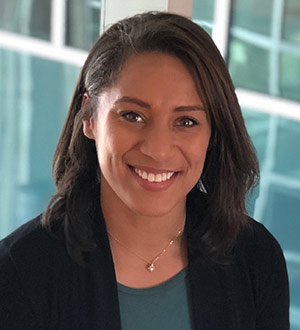 Danielle Lynn, M.H.A.
Process Improvement Specialist
Radiation Oncology
Danielle Lynn began her career at UTSW in 2018 as a Training Coordinator in Radiation Oncology. In that role, she helped run training courses for some of the department's medical equipment, such as the GammaKnife and CyberKnife.
Ms. Lynn enjoys being a Process Improvement Specialist because it allows her great opportunity to grow and learn new skills, work with, and build relationships with people in different areas – from clinical staff and schedulers to doctors and nurses.
Ms. Lynn's nominator touted her willingness to tackle new growth opportunities. "She has supported multiple different clinical departments and physician teams to help improve various workflows, whether it's direct patient care or behind-the-scenes work to help the team. She has incredible problem-solving skills and she understands complex clinical functions quickly. She prides herself on completing her work in a timely manner."
In her free time, Ms. Lynn serves as the COO for the Lynn Family Foundation, which was created by her father and stepmother. The foundation is dedicated to helping individuals recognize and achieve their potential in their personal and professional lives through mentorship, scholarships and experiences. She also has two rescue pups – Sam and Cooper.
---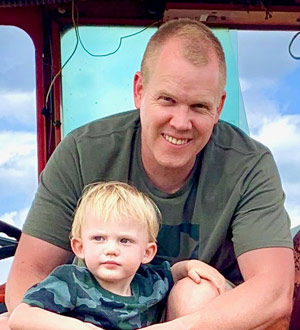 Rick Miller, B.S.N., RN, CCRN
CVICU Nurse
Clements University Hospital
Rick Miller, who served as an associate pastor prior to his nursing career, receives a lot of PACT cards—43 in 2020 alone.
Married to a nurse, he felt an admiration and excitement about her stories, and loved hearing about the hands-on nature of her work. He began nursing school in 2011, joining UT Southwestern's CVICU unit in 2015.
Mr. Miller's nominator wrote in glowing terms of his compassion, kindness, and excellence as a nurse, and how beloved he is by patients. "I have seen firsthand how Rick positively impacts his patients," the nominator wrote. "It is easy to see how Rick's previous service to the community as a pastor is incorporated into his everyday practice as a nurse. A patient recently said this about him: 'An angel nurse! I really don't have any words to express our gratitude for his care! He is amazing. We will never forget him.'"
Another patient wrote this about Mr. Miller: "He has been an exceptional nurse for my brother during a very difficult and overwhelming time for our family. He's very professional and passionate about his role at the hospital."
Mr. Miller and his wife are parents to an energetic 3-year-old son whose current passion is trains. The two of them spend a great deal of their time running to catch up with him around local parks and playgrounds.
---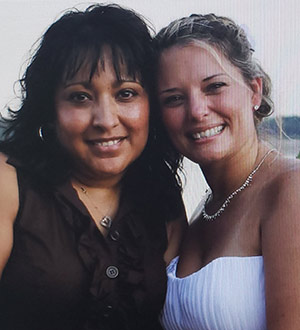 Brooke Pipes, CNMT
Molecular, Nuclear Medicine, and Bone Densitometry Technical Supervisor
Imaging Services
Brooke Pipes joined UT Southwestern in 2004 as a Nuclear Medicine Technologist at Zale Lipshy hospital, after completing her clinical rotations at St. Paul and Zale Lipshy.
She enjoys working for UT Southwestern because she appreciates the cutting-edge research and loves the people. Her current role finds her in several different UT Southwestern locations, often working odd hours, as her work requires equipment to be idle.
Ms. Pipes also finds fulfillment in mentoring and teaching, observing each person's individual learning style so she is able to help them put what they're learning into their workflow in an effective way.
Ms. Pipes' nominator was quick to laud her universally helpful spirit. "Through all the years that I have worked with Brooke, she has never once faltered to step up when any of her techs needed her," the nominator wrote.
"She has covered countless shifts, even when it meant being in the department before 6 a.m. On top of this, she has taken so many call shifts when her techs are sick or have some last-minute emergency come up. She covers these shifts without hesitation and without expectation of anything in return."
Ms. Pipes' creativity extends outside of work as well: She manages public relations and merchandising for her social media influencer daughter, and runs a family business that builds miniature picnic tables for squirrels.
---
Watch: Dr. John Warner congratulates the fourth-quarter 2020 award winners at the Jan. 29 Strauss Awards ceremony