Phone-based telehealth spurs more prenatal visits with similarly positive outcomes, UTSW study shows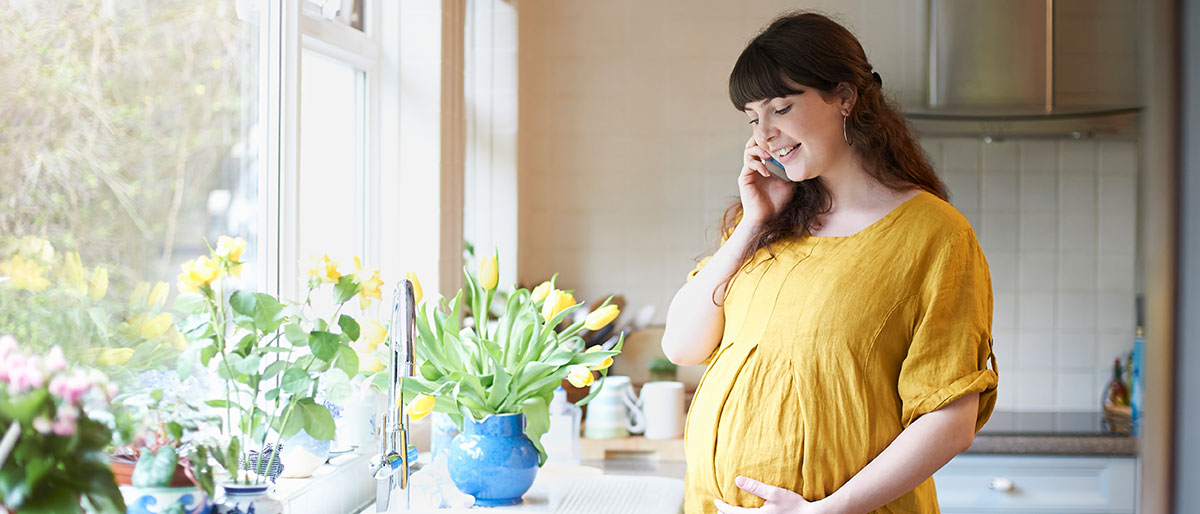 Prenatal doctor visits for pregnant women using phones instead video technology encouraged more visits – particularly among vulnerable populations – and resulted in similar pregnancy outcomes compared with women who came in person, new research by UT Southwestern researchers found.
"The evidence suggests that audio-only virtual visits should be considered a legitimate type of telehealth visit beyond the pandemic, based on both patient satisfaction and obstetric and neonatal outcomes," said lead author Dr. Elaine Duryea, Assistant Professor of Obstetrics and Gynecology at UT Southwestern and Medical Director of the Maternal-Fetal Medicine Clinic at Parkland Health and Hospital System.
Prenatal care is generally associated with better outcomes – fewer deaths among mothers and babies as well as fewer preterm births and stillbirths. However, barriers such as lack of transportation or access to videoconferencing technology can prevent patients from having prenatal doctor visits. As COVID-19 became pervasive and in-person visits dwindled, maternal-fetal medicine specialists at UT Southwestern and Parkland implemented audio visits as part of a broad telehealth strategy.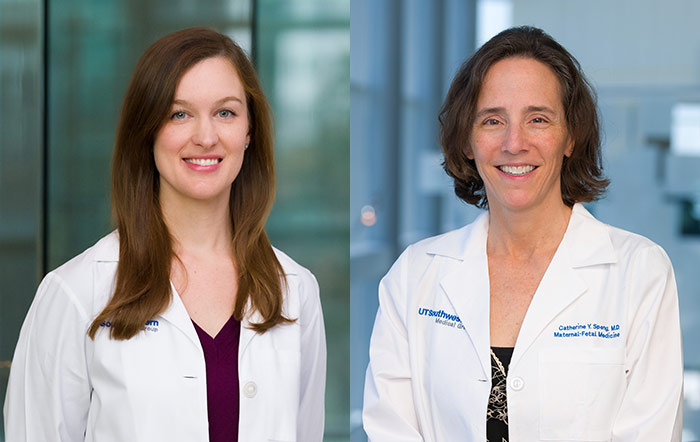 For the study, published in JAMA Network Open, maternal-fetal medicine researchers compared pre- and post-COVID-19 visitation rates and outcomes for more than 6,000 women and found:
Both sets of women had virtually the same 3 percent rate of significant issues such as placental abruption, stillbirth, cord pH of less than 7.0, or full-term admission to neonatal intensive care unit.
Access to care in a population with medical indigence increased with the use of audio-only prenatal visits, which was associated with a greater attendance rate of virtual visits.
About 67 percent of women delivering in 2020 attended at least one virtual prenatal visit, and nearly 98 percent accessed prenatal care before delivery.
Despite a lack of supporting data, video technology generally is considered superior, but video visits require both the doctor and patient to possess specific hardware, internet bandwidth, and technological literacy. Given that 50 percent of U.S. women rely on Medicaid for coverage of prenatal and delivery services, a significant portion may not be able to adequately participate in prenatal care using video-based platforms, the authors said.
"Our study demonstrates the feasibility of large-scale implementation of a prenatal care model with integrated, audio-only visits as well as its acceptability in terms of major maternal and neonatal outcomes," said Dr. Catherine Spong, Professor and Vice-Chair of Obstetrics and Gynecology at UT Southwestern, and Chief of the Division of Maternal-Fetal Medicine who holds the Gillette Professorship of Obstetrics and Gynecology.
About 5 percent of women in the U.S. enter prenatal care late in pregnancy or not at all, and Black or Hispanic women are disproportionately less likely to participate in prenatal care, the authors noted. For example, 23 percent of Black women and 18 percent of Hispanic women received inadequate prenatal care in 2016, compared with 11 percent of white women, studies showed.
The obstetrics and gynecology research team also included senior author Dr. David Nelson, Assistant Professor of Obstetrics and Gynecology at UT Southwestern, and a Dedman Family Scholar in Clinical Care; Dr. Emily H. Adhikari, Assistant Professor of Obstetrics and Gynecology at UT Southwestern and Medical Director of Perinatal Infectious Diseases for the Parkland Health and Hospital System; Dr. Anne Ambia, Assistant Professor of Obstetrics and Gynecology; and Dr. Donald McIntire, Professor of Obstetrics and Gynecology and Quality Management Leader of the Obstetrical Quality and Research Center, which was created with funding from the Simmons Sisters Fund.
UT Southwestern's Department of Obstetrics and Gynecology is one of the largest in the United States, with more than 100 faculty members, 72 residents, and 18 fellows. One out of every 70 Ob/Gyn resident in the United States trains at UT Southwestern. The Department includes the Cecil H. and Ida Green Center for Reproductive Biology Sciences, which conducts cutting-edge, integrative, and collaborative basic research in female reproductive biology, with a focus on signaling, gene regulation, and genome function.