President's Lecture Series: The growing use of simulation to improve patient care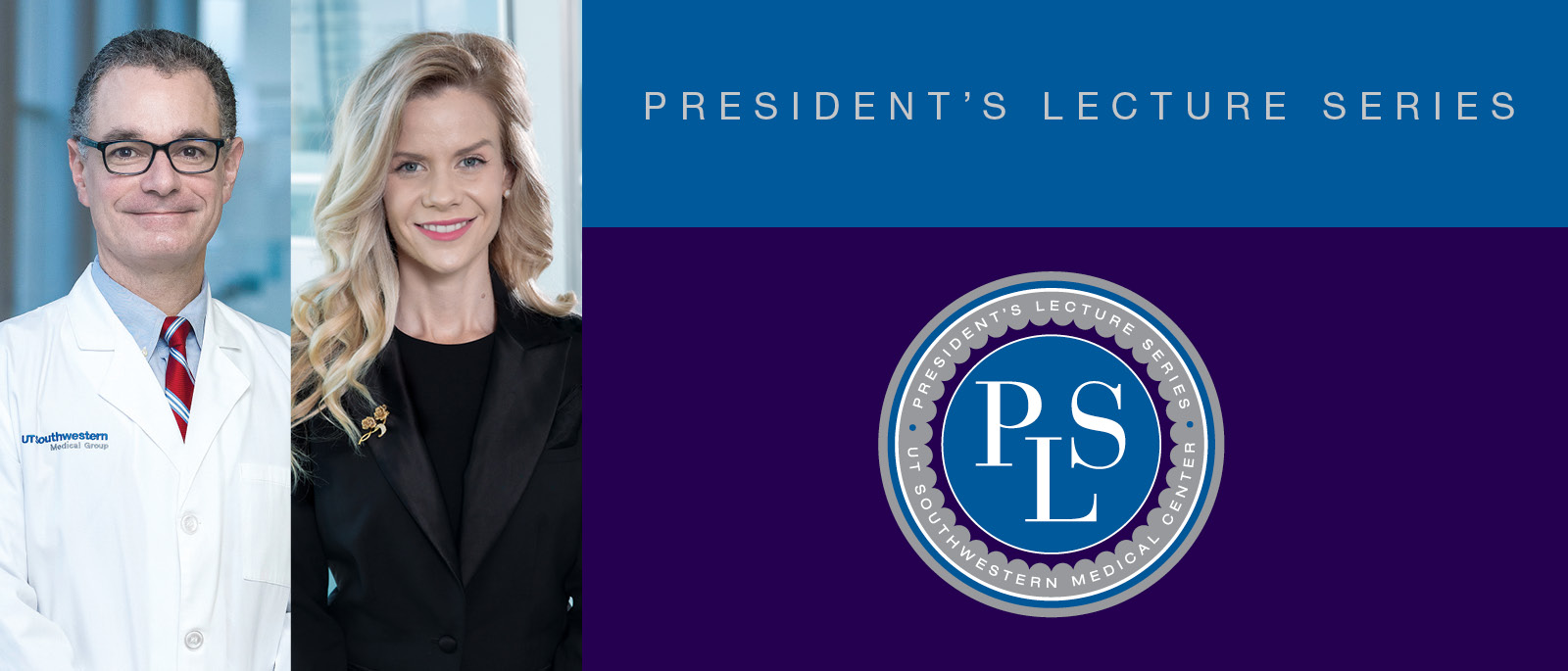 It is said that practice makes perfect. In the case of health care delivery, simulation practice can make for perfect outcomes for patients.
Dr. Daniel Scott, Assistant Dean of Simulation and Student Integration at UT Southwestern, and Krystle Campbell, Director of Simulation Center Operations, will share their experiences and perspectives with the campus community in an upcoming installment of the President's Lecture Series. Titled "Imitating Reality: Using Simulation to Improve Patient Care," the virtual event will be presented at 4 p.m. Thursday, May 6.
Since the 49,000-square-foot Simulation Center in West Campus Building 3 opened in September 2018, its faculty and staff have integrated training for students of UT Southwestern Medical School, the Graduate School of Biomedical Sciences, and the School of Health Professions, while also providing training for residents, fellows, faculty members, and health care professionals across a spectrum of disciplines and specialties.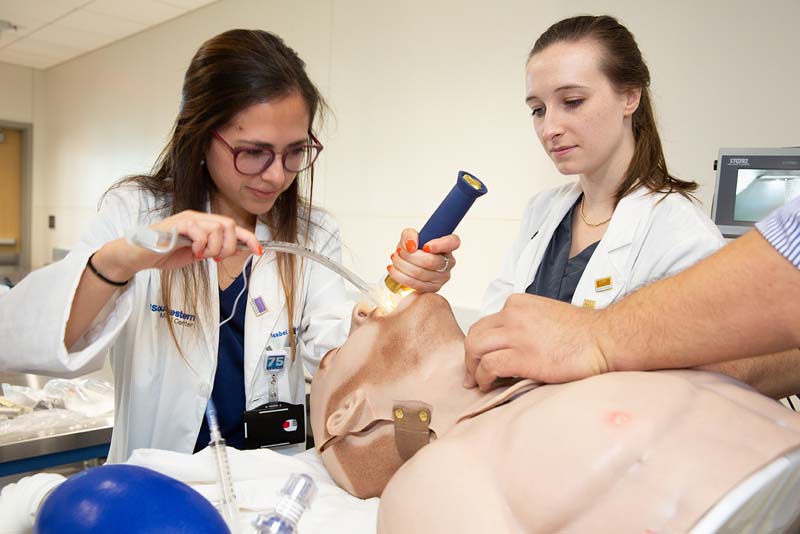 "The whole premise of simulation is that we can teach learners outside of the clinical environment with no consequences to actual patients," Dr. Scott said. "Thus, we are imitating reality but in a completely safe and learner-focused setting. The fidelity of a simulation is reflective of the degree of realism it has relative to the clinical setting."
Simulation enables learners to be in the driver's seat of their education by providing a safe learning environment, where they can practice as much as needed to reach competency. Through individual and team training, health care simulation teaches the norm of medical care scenarios as well as the exceptions, Dr. Scott and Ms. Campbell said. These scenarios present learners with high-acuity, low-frequency events that can occur in each setting, often involving interprofessional teams (medicine, nursing, allied health, etc.), so they know how to effectively respond as a cohesive unit.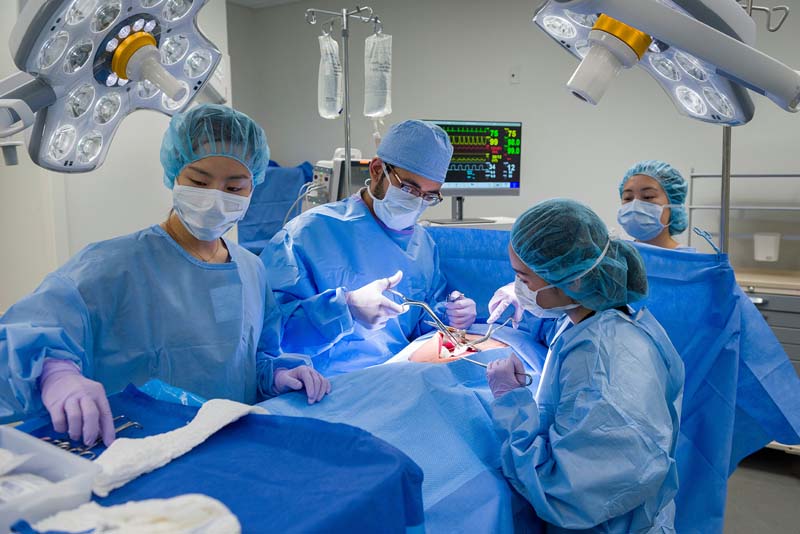 "Health care teams need to know effective communication mechanisms and teamwork skills to ensure the right steps are being done to manage patient care and approach challenging cases with a shared mental strategy – in other words, a collective group of team members thinking through the challenge ahead of them. In our Center, these sessions occur frequently," Ms. Campbell said.
"Some simulations replicate the real situation closely while others, like task simulations, intentionally deconstruct parts of a procedure into its critical components," Dr. Scott said. "For example, high fidelity manikin-based simulations recreate situations in a setting such as an ICU, emergency room, or delivery suite and are often sufficiently realistic that they create 'suspension of disbelief' for the participants. On the other hand, tasks like robotic surgery require specific skills such as wrist articulation, third-arm usage, clutching, or camera control; each skill can be replicated on low fidelity models that do not necessarily resemble human anatomy or tissue."
In less than three years, the Simulation Center has enhanced technology to achieve tremendous advances. Each year, special effects artists and simulation enthusiasts produce more lifelike simulators, wounds (moulage), and environments. Some newer "patient" simulators at the Center have motion-tracking eyes and more realistic characteristics, such as skin. Simulation team members have also begun to perfect the ability to use 3D printers to make models. Training materials have been developed to meet the need for UTSW learners, such as different suture models (including a molded ear and hand). These models have been used for training or in discussions with patients, family members, and surgical planning.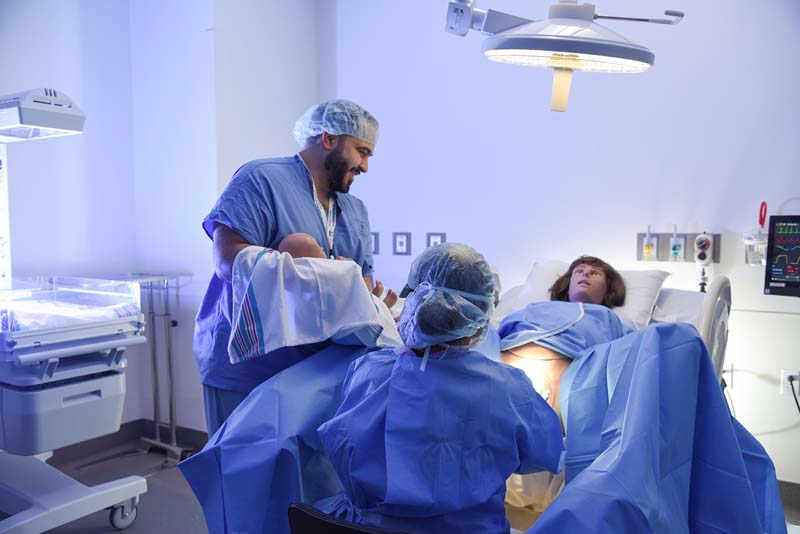 The COVID-19 pandemic presented a new challenge, as educators adapted by creating high-impact virtual educational opportunities. One recent activity at the Center in early March brought together more than 700 interprofessional learners from four schools on a simulated telemedicine visit to discuss patient discharge planning. Working through the simulation as a team in a virtual environment taught them not only how to effectively communicate in a telehealth visit among themselves and with the patient, but also how each of their roles fits into the larger picture of patient care.
"This is a perfect example of how adopting new technology can improve the skillsets of our learners. Ultimately, as we move toward more in-person activities, our hope is not to lose sight of these lessons and improvements we have adopted in education," Ms. Campbell said.
The next frontier of simulation technology, the PLS presenters predict, will include artificial intelligence, virtual reality, and augmented reality taking on increasing importance.
Internationally recognized as a leader in laparoscopic surgery, bariatric surgery, and surgical education, Dr. Scott is a Professor in the Department of Surgery at UT Southwestern. A native of New Orleans, he earned his medical degree at Louisiana State University School of Medicine in 1995, then came to UTSW to complete a residency in general surgery and a two-year fellowship in advanced laparoscopic surgery. After serving on the faculty at Tulane University School of Medicine, Dr. Scott returned to UT Southwestern in 2005.
Ms. Campbell joined UTSW in August 2019 after serving in various leadership positions at the University of Wisconsin Health Simulation Center, including Director of Operations. She earned her Master of Science in medical and health care simulation from Drexel University College of Medicine and is currently pursuing a Doctor of Health Administration at Medical University of South Carolina.