An Olympic undertaking: UTSW Medical School student to play in this summer's Tokyo games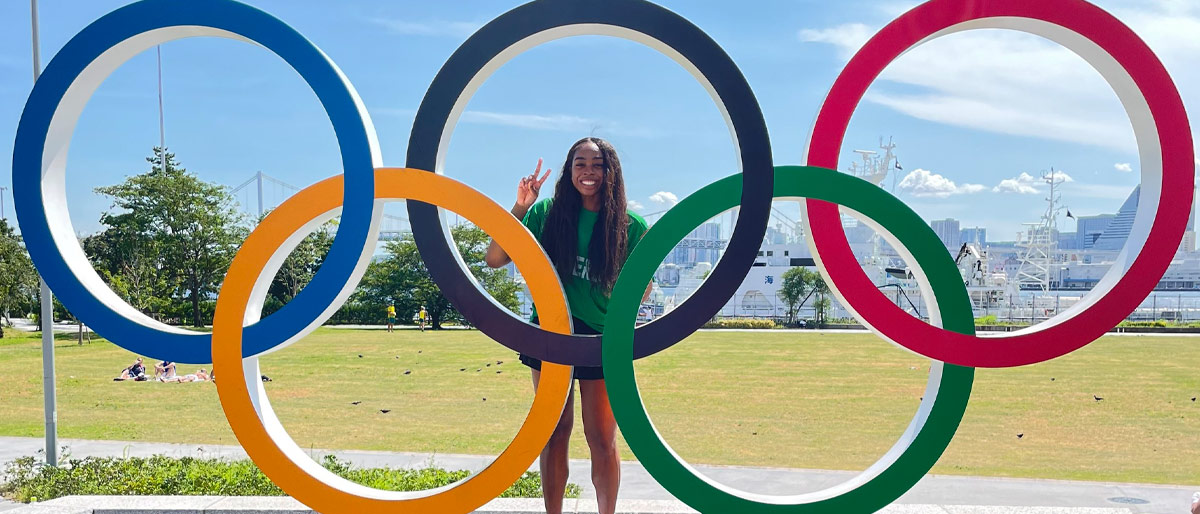 Despite the rigors of medical school and a worldwide pandemic, Erica Ogwumike – a rising second year student at UT Southwestern Medical School – has made another of her dreams come true: playing basketball in the Olympics.
Watch: Erica recounts her journey studying and training
Ms. Ogwumike, the daughter of Nigerian immigrants who was born in the U.S. and has dual U.S.-Nigerian citizenship, was chosen as a member of the Nigerian women's national basketball team. She headed to the Tokyo Olympics in mid-July and played her first game on July 27. The Houston-area native and her 12-member team lost 81-72 against the U.S.A. Women's National Team, ranked No. 1 by FIBA, the international basketball federation. The Nigerian team will play at least two more games before the Olympics ends in early August, just in time for Ms. Ogwumike to return to Dallas and start the upcoming medical school year. Her other two games (Texas time) will be at 3:20 a.m. Friday, July 30, against France, and 8 p.m. Sunday, Aug. 1, against Japan.
She was a star player at Rice University, where she graduated in 2020 with a triple major in health science, policy studies, and Spanish. She was drafted to play professionally by the New York Liberty – and immediately traded to the Minnesota Lynx – but decided on medical school instead.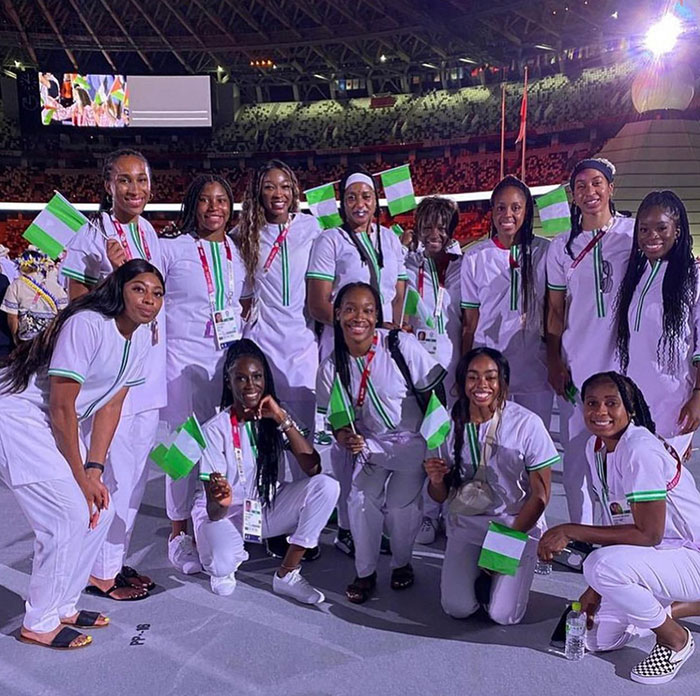 Ms. Ogwumike's Olympic selection hasn't changed her mind. "I love medicine. This is what I want to do," she said, describing medicine as an altruistic profession focused on "helping patients reach their optimal level of health … I feel like there's nothing that's more rewarding than that."
Still, she is grateful for this extraordinary opportunity to participate in a sport where she shined and in which two of her older sisters now play professionally for the Los Angeles Sparks. "Playing at the Olympics – playing on the Nigerian National Team – was something that I really wanted to do, so I tried to find a way to be able to do it without losing some of the experiences that I get in medical school."
The effort meant getting up at 5 a.m. this summer to review medical school coursework and do research on diversity inclusion for a professor before heading to practice with others in contention for the Nigerian team, followed by more research, a second practice, and then additional research going well into the night.
During the 2020-21 school year, COVID-19 restrictions meant Ms. Ogwumike couldn't practice with a team, so she did strength and conditioning exercises for two hours each morning before beginning her studies and trained once or twice a week with a professional who works with Women's National Basketball Association players. "It required a lot of early mornings," she said.
One of the reasons she is drawn to medicine, she said, is that it demands the kind of drive, time management, and organizational skills she developed playing basketball.
Growing up the youngest of four sisters in a Houston suburb, Ms. Ogwumike said her parents lined up piano and dance lessons, as well as gymnastics, and – when they got too tall for gymnastics – basketball for the girls. Ms. Ogwumike is 5 feet, 9 inches tall, while two of her sisters top 6 feet and the third stands 5 feet, 11 inches.
In high school, Ms. Ogwumike not only excelled in sports; she was also president of her junior and senior classes and graduating class valedictorian.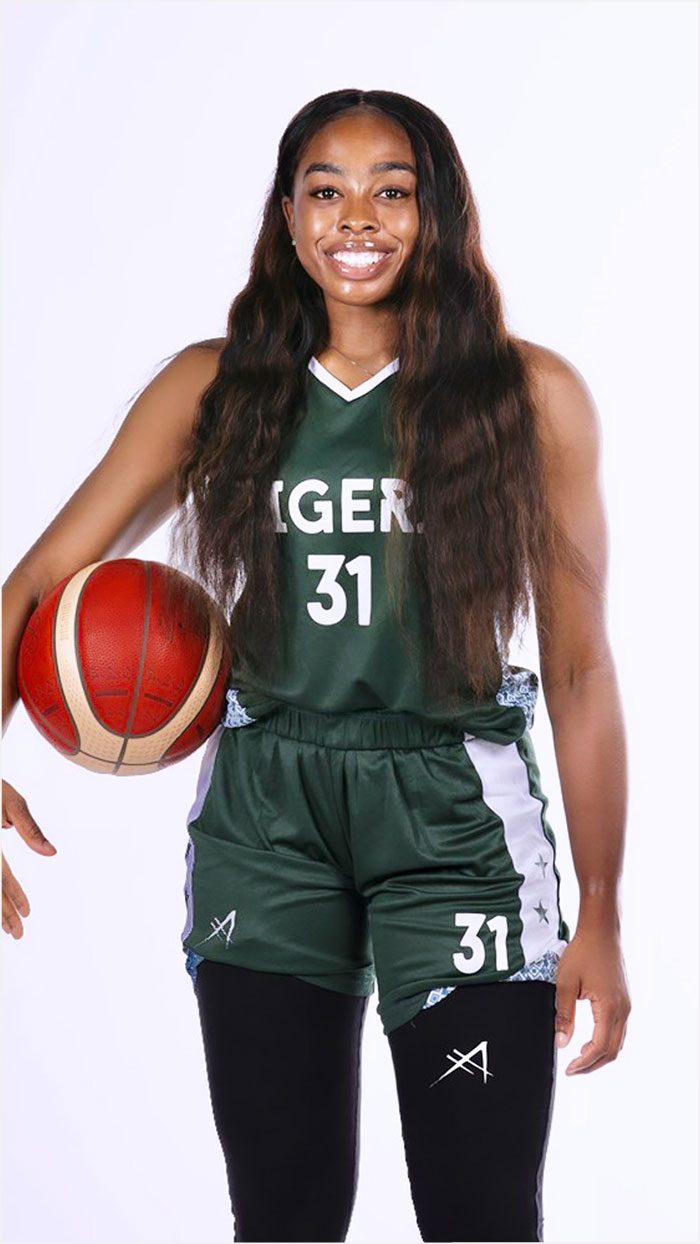 Ms. Ogwumike said her first thought upon hearing she had made the Nigerian team after playing in a July 18 exhibition game in Las Vegas was that she needed to check with UT Southwestern to make sure her Olympics trip wouldn't interfere with her return to medical school in August. There was no need for concern.
"They're so supportive and they were just really excited," she said. "They told me to take a lot of selfies, and they're rooting for me."
"Erica Ogwumike is exactly the type of student we want at UT Southwestern," said Dr. Shawna Nesbitt, Associate Dean for Student Diversity and Inclusion. "She is bright, dedicated, and motivated to excellence. We are delighted to have her as a member of our student body and proud that she has reached the highest level of attainment in her sport – competing in the Olympics."
Ms. Ogwumike knows she is fortunate. But her success isn't the result of luck. "If there are two things that you're truly passionate in, go 100 percent at both of them," she said. "I didn't have to sacrifice one dream at the expense of another."