Two UTSW faculty elected to National Academy of Sciences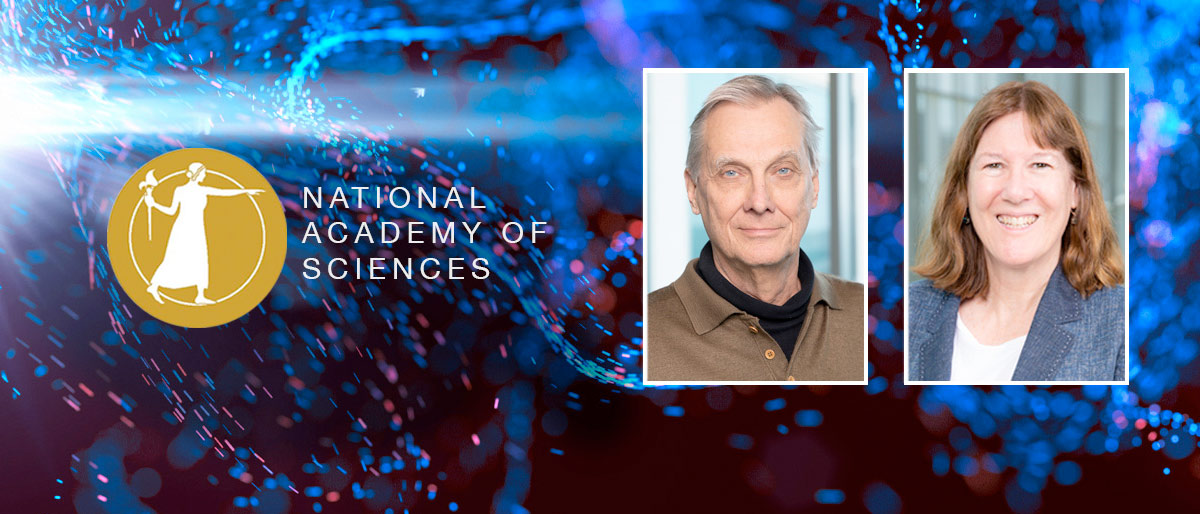 The National Academy of Sciences (NAS) has elected two UT Southwestern scientists in the fields of biochemistry and physiology into its membership, one of the highest honors for American scientists.
Dr. Donald Hilgemann and Dr. Margaret Phillips were elected by their peers in recognition of distinguished and continuing achievements in original research. Dr. Hilgemann has employed innovative techniques to investigate Na/Ca exchangers that are involved in the generation of important cardiac arrhythmias, while Dr. Phillips has conducted groundbreaking investigations to identify metabolic pathways in parasitic protozoa with the goal of developing drugs to treat malaria. With their elections, UT Southwestern now has 25 faculty who are members of the NAS.
"The elections of Dr. Hilgemann and Dr. Phillips to the prestigious National Academy of Sciences recognize the pioneering contributions they have made to advance our understanding of cellular and biochemical processes as they relate, respectively, to cardiac function and disease- causing parasites," said Dr. Daniel K. Podolsky, President of UT Southwestern. "Their election enables the National Academy of Sciences in its ability to fulfill its mission set when President Abraham Lincoln established it more than 150 years ago to provide scientific advice to the nation on critical issues."
Drs. Hilgemann and Phillips were among 120 U.S. and 30 new nonvoting foreign members announced on April 26.
"This latest recognition reflects well on the breadth and quality of research underway at UT Southwestern, and will inspire new generations of trainees and scientists to carry on the tradition of discovery that serves as a keystone of distinguished academic medical centers," said Dr. W. P. Andrew Lee, Executive Vice President for Academic Affairs, Provost, and Dean of UT Southwestern Medical School.
Donald Hilgemann, Professor of Physiology, Internal Medicine, and in the Charles and Jane Pak Center for Mineral Metabolism and Clinical Research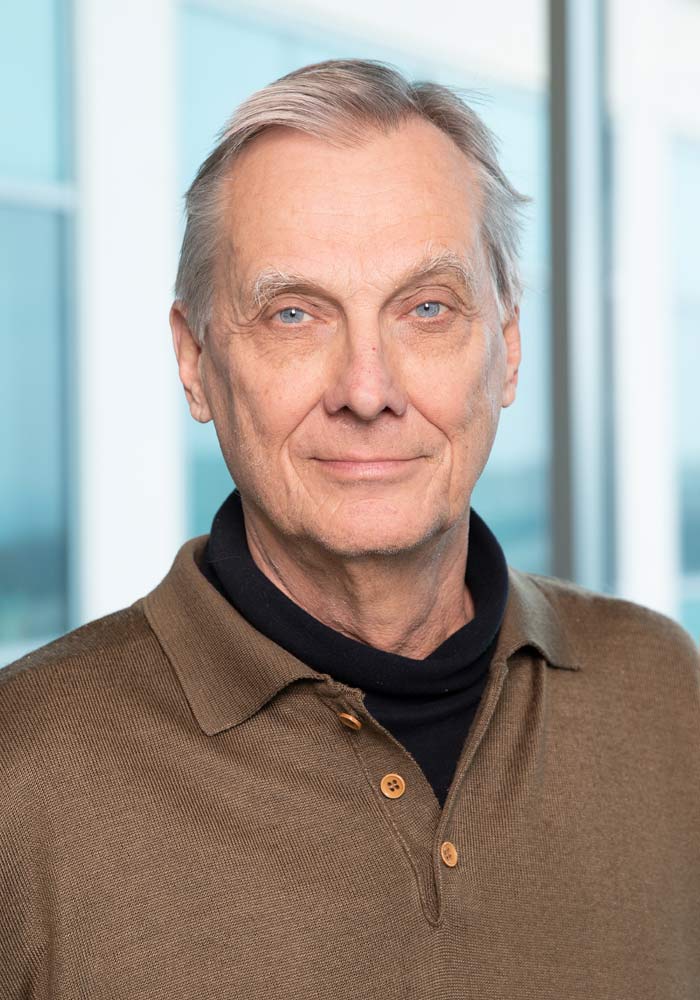 Dr. Hilgemann, who joined UT Southwestern in 1988, initially studied ion transport mechanisms such as sodium-potassium pumps, proteins on the surface membranes of all cells that continuously pump in potassium and pump out sodium. Dr. Hilgemann discovered that ion channels and transporters are regulated by lipids that also direct the trafficking of membranes in cells. This led Dr. Hilgemann's team to discover new membrane remodeling mechanisms that can either increase or reduce the size of the outer membranes of cells. To accomplish these goals, he and his colleagues have developed innovative electrical and optical tools.
"We are presently studying two powerful, 'unconventional' membrane remodeling processes – one that can remove large portions of the cell surface within seconds and one that can open large surface membrane reserves that are sequestered into the cytoplasm without being physically disconnected from the outer membrane. We believe that these mechanisms are critical to allow cell migration and spreading, including migration by cancer cells that is coupled to metastasis," Dr. Hilgemann said. "Other connections to human disease that we are pursuing involve the unconventional membrane uptake mechanisms that we identified, which are highly active in those cells that take up oxidized cholesterol and become so-called foam cells during the development of atherosclerosis."
Dr. Hilgemann began his studies at the University of Iowa in general education and earned his undergraduate degree and Ph.D. in pharmacology and physiology from the University of Tuebingen in Germany. His many honors include an Established Investigator Award from the American Heart Association and a Young Investigator Award from the Biophysical Society.
Margaret Phillips, Professor and Chair of Biochemistry and Professor of Pharmacology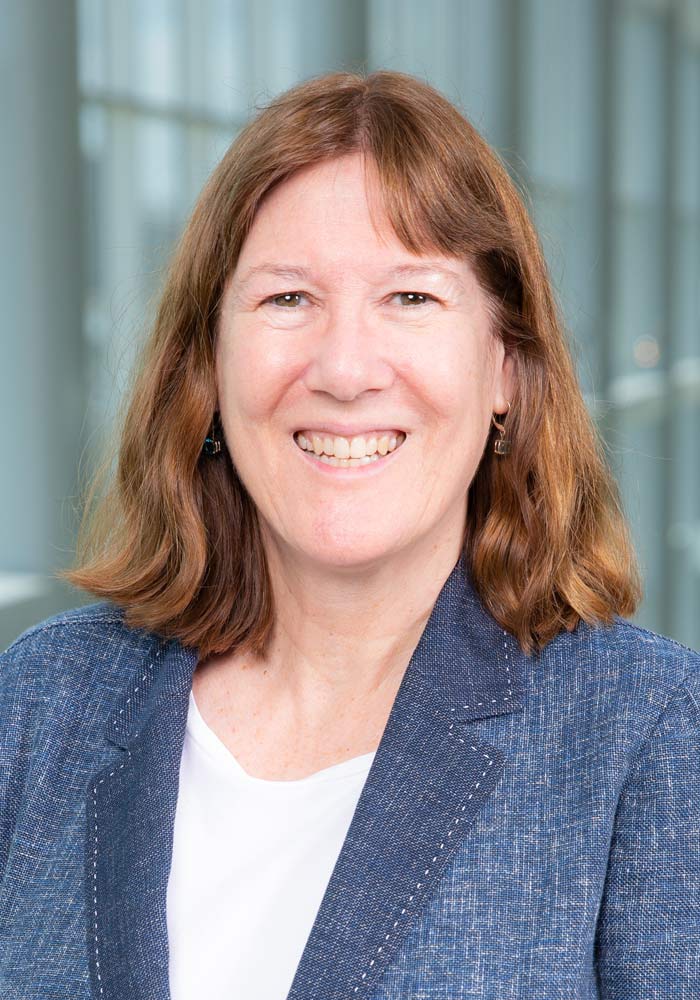 Dr. Phillips, who joined UT Southwestern in 1992 and was appointed Chair of Biochemistry in 2016, is recognized as one of the leading authorities on drug development for the treatment of malaria and parasitic diseases. Although malaria was eradicated from the United States in 1951, it remains one of the world's most deadly infectious diseases, claiming nearly 500,000 lives each year. Among her previous honors, Dr. Phillips received the 1999 Scholar Award in Molecular Parasitology from the Burroughs Wellcome Fund. In 2010, Dr. Phillips' research team won the Medicines for Malaria Venture Project of the Year award for its efforts to discover DSM265, which kills drug-resistant malaria parasites in the blood and liver by targeting their ability to replicate.
"I am deeply honored by my election to the National Academy of Sciences," Dr. Phillips said. "I share this honor with my trainees and collaborators who have been instrumental in the discoveries that made this award possible. I am deeply grateful to my colleagues and the leadership at UT Southwestern for providing a research environment where scientific discovery is valued, nurtured and promoted."
Dr. Phillips received a Bachelor of Science in biochemistry from the University of California, Davis, and earned her Ph.D. in pharmaceutical chemistry from the University of California, San Francisco, where she was also a postdoctoral fellow. She is currently an associate editor of the journal PLOS Pathogens and a deputy editor of PLOS Neglected Tropical Diseases. She has also served on the scientific advisory committees for Medicines for Malaria Venture, the Tropical Disease Initiative at Dundee, and of the University of Glasgow, Wellcome Trust Centre for Molecular Parasitology.
Other UT Southwestern faculty who are members of the NAS and the years they were elected are: Michael Brown, M.D., and Joseph Goldstein, M.D., both in 1980; Jean Wilson, M.D., 1983; Jonathan Uhr, M.D., 1984; Steven McKnight, Ph.D., 1992; Ellen Vitetta, Ph.D., 1994; Johann Deisenhofer, Ph.D., 1997; Eric Olson, Ph.D., 2000; Joseph Takahashi, Ph.D., 2003; Masashi Yanagisawa, M.D., Ph.D., 2003; Melanie Cobb, Ph.D., 2006; David Russell, Ph.D., 2006; Helen Hobbs, M.D., 2007; Bruce Beutler, M.D., 2008; David Mangelsdorf, Ph.D., 2008; Luis Parada, Ph.D., 2011; Zhijian "James" Chen, Ph.D., 2014; Lora Hooper, Ph.D., and Steven Kliewer, Ph.D., both in 2015; and Sean Morrison, Ph.D., Kim Orth, Ph.D., Mike Rosen, Ph.D., and Sandra Schmid, Ph.D., all in 2020.