Medical School, Graduate School to celebrate with in-person commencement exercises after a year of pandemic challenges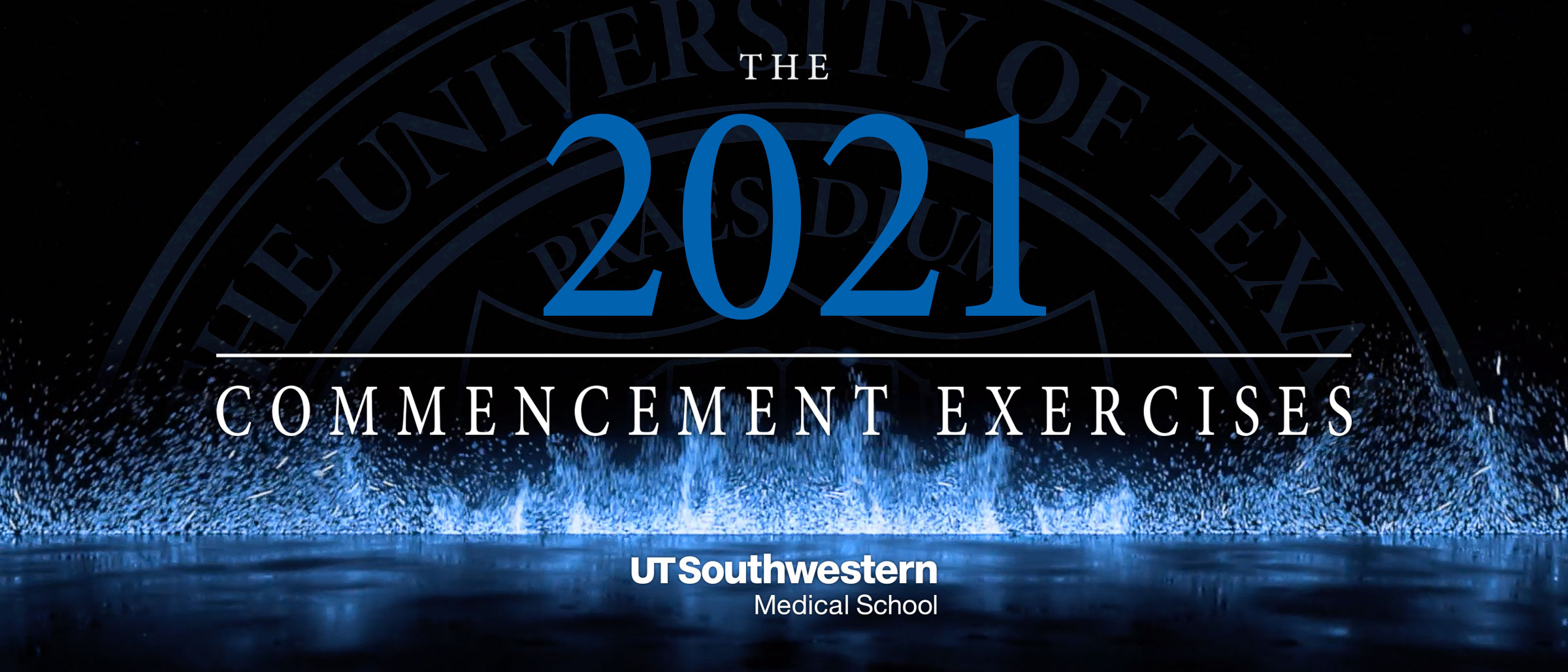 UT Southwestern's Medical School and Graduate School of Biomedical Sciences will bring graduating students and their families to campus this May for commencement ceremonies celebrating the joy and pride of graduation – made even more poignant due to the past year's COVID-19 challenges.
The outdoor ceremony for 210 graduates of the Medical School is scheduled for 1 p.m. Saturday, May 8, on Eugene McDermott Plaza and will move into the Tom and Lula Gooch Auditorium if needed due to weather. The Graduate School commencement is scheduled for 6 p.m. Thursday, May 20, also on McDermott Plaza.
Graduates at both commencements will be limited to two guests, and visitors attending will be required to wear masks and remain socially distanced from other guests. Both events will be livestreamed and recorded for later viewing.
"We are elated to be able to have our 2021 commencement in person, thanks to the hard work and the diligence of countless members of the UT Southwestern community to ensure that our campus is a safe environment," said Dr. Andrew Zinn, Dean of the Graduate School. "It is heartwarming to be able to also invite our 2019-2020 graduates, whose commencement was postponed, to participate in this ceremony."
The 126 members of the Graduate School's Class of 2020 have also been invited to have their names listed in the 2021 program.
In 2020, for the first time in its history, the Medical School held a virtual commencement for its graduates rather than gathering in person during the COVID-19 pandemic. The Graduate School postponed its commencement entirely.
The rollout of several COVID-19 vaccines and a drop in hospitalizations for the virus in North Texas allowed for the return to in-person commencements, said Dr. W. P. Andrew Lee, Executive Vice President for Academic Affairs, Provost, and Dean of the Medical School.
"This year's graduating Medical School Class has endured a great many challenges due to the pandemic, including being pulled off clerkships, having a completely virtual residency interview season, and having to celebrate Match Day virtually," said Dr. Angela Mihalic, Dean of Medical Students, Associate Dean of Student Affairs, and Professor of Pediatrics. "We are delighted that we will be able to honor this momentous occasion on the campus and in the presence of their loved ones who have sacrificed so much to support them in accomplishing their dream of becoming a physician."
This year's group of Medical School graduates includes 27 graduating with distinction, an NCAA All-American swimmer, an oboe player in the New Texas Symphony Orchestra, a Japanese ramen restaurant chef, and an oilfield engineer. "There is also a pediatric cancer survivor, a student who overcame homelessness and lived in foster care, a student who gave birth to two children without taking a break from Medical School, as well as immigrants from Ethiopia, Mexico, Cuba, South Korea, France, and Jamaica," Dr. Mihalic added.
Dr. Daniel K. Podolsky, President of UT Southwestern, will confer degrees on the Medical School graduates, followed by presentation of the candidates by Dr. Lee. Delivering the keynote address will be Dr. Helen Hobbs, Director of the Eugene McDermott Center for Human Growth and Development, Professor of Internal Medicine and Molecular Genetics, and a Howard Hughes Medical Institute (HHMI) Investigator. Dr. Hobbs' research focuses on the genetic basis of cholesterol metabolism.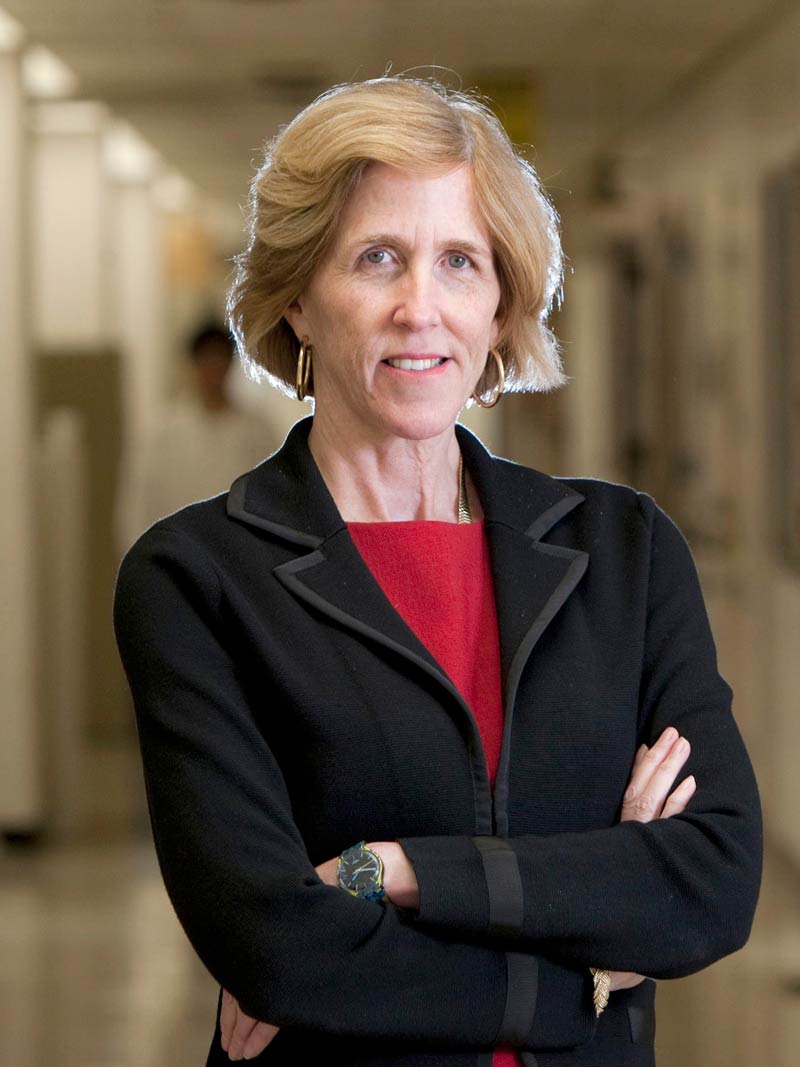 Dr. Hobbs won international recognition for her discovery that individuals with mutations in the PCSK9 gene have low cholesterol and are protected against heart disease. That discovery led to the development of a drug to lower treatment-resistant high cholesterol and prevent heart disease.
Many of her discoveries grew out of a large longitudinal study with thousands of ethnically diverse participants that she co-founded, called the Dallas Heart Study.
Dr. Hobbs has been honored with the Breakthrough Prize in Life Sciences, the Institut de France Grand Prix, the Passano Award, and the Harrington Prize for Innovation in Medicine, among others. She is a member of both the National Academy of Sciences and National Academy of Medicine.
At the Graduate School, students, family, and faculty are looking forward to celebrating graduates of both this year and last, including students who completed dual Ph.D. and M.D. degrees. The combined 2019-2020 and 2020-2021 graduate list includes students from across the U.S. and at least eight foreign countries. Among them are a member of the U.S. Army Reserve, an Indian dance choreographer, a student who has already received several patents for his research, and a former NCAA Division 1 varsity baseball player.
Last year's graduates are pursuing diverse science-related careers, including traditional postdoctoral training for academic research jobs as well as employment in the biotechnology and pharmaceutical sectors, intellectual property law, clinical research, and biotechnology investment.
Dr. Lora Hooper, Chair of Immunology and a Professor of Immunology, Microbiology, and in the Center for the Genetics of Host Defense, will speak at the Graduate School commencement. Her research focuses on the microbiome living inside the mammalian gut and its interactions with the immune system. She has studied how the intestinal immune system defends against the microbes that inhabit it. Her discoveries have helped explain how a host coexists with the trillions of beneficial bacteria in its intestines.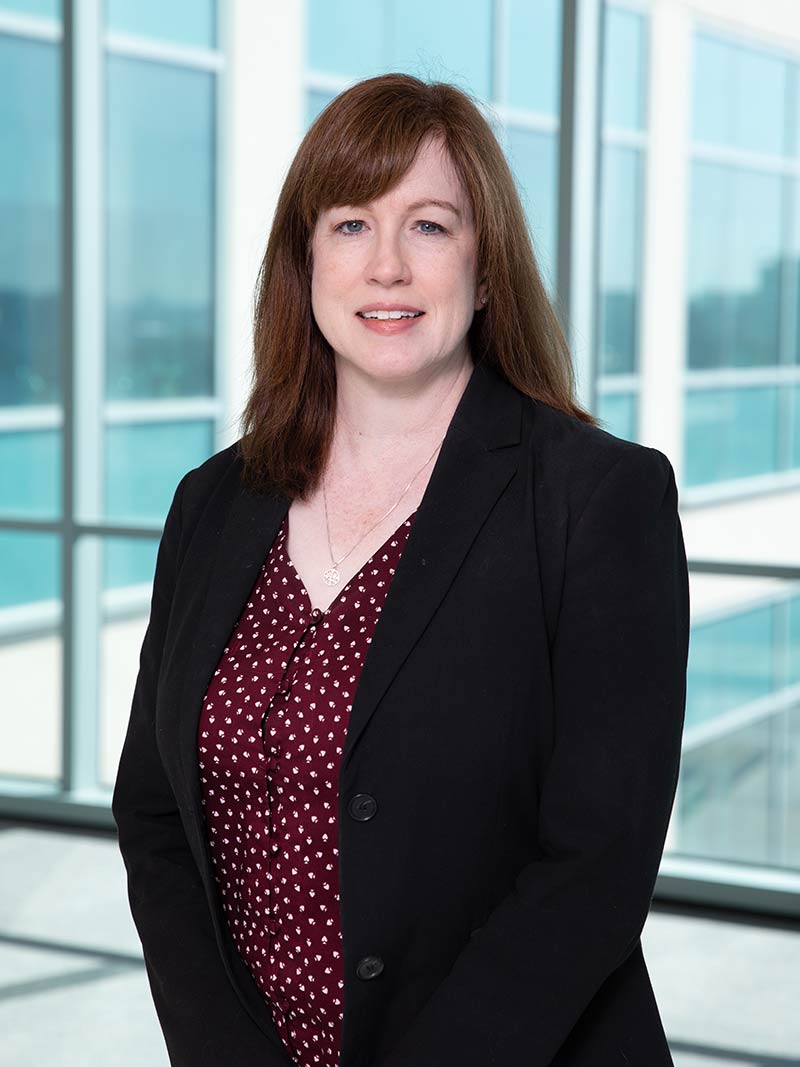 Dr. Hooper's findings show that the microbiome not only affects whether pathogenic microbes in the gut cause infection, but also can determine whether the host is more susceptible to disorders such as diabetes, heart disease, and obesity.
Dr. Hooper is a member of the National Academy of Sciences and an HHMI Investigator. She received the Burroughs Wellcome Career Award in Biomedical Sciences and the Genzyme Award for Thesis Research in Glycobiology.