AOA Honor Medical Society welcomes 49 new members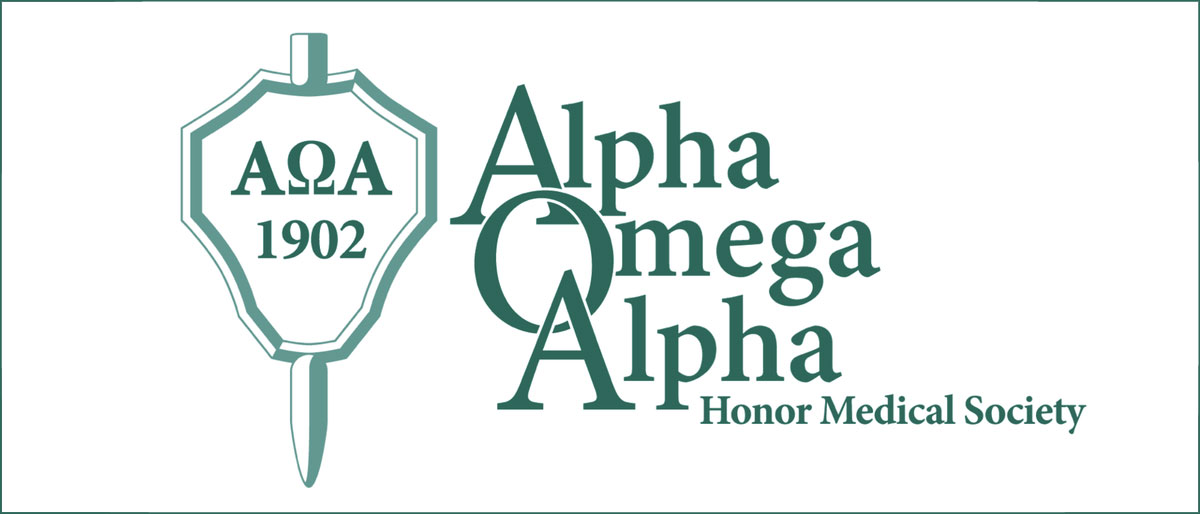 Forty-nine new members were inducted recently into the UT Southwestern Medical School chapter of the Alpha Omega Alpha Honor Medical Society. Although COVID-19 prohibited the annual in-person banquet, a virtual event was held on March 18 celebrating the inductees and honoring their accomplishments.
Members are selected based upon high academic standing, leadership among peers, professionalism, a firm sense of ethics, promise of future success in medicine, and a commitment to serve in the school and community.
Alpha Omega Alpha Class of 2021
Asterisk denotes Junior AOA recognition
Jennifer Nicole Bachand*
Bryan Bishop
Samantha Black
Christian Layne Carr
Edward Daniel
Pallavi Dev
Dang-Huy Do
Aseel Ali Dweik
Micah Gamble
Daniel Gelvez
Nicholas Antony George-Jones
Jaskeerat Gulati
Cooper Watson Hale
Natasha Houshmand*
Connor Hughes
Stacy Kasitinon*
Kate Krause
Jeffrey N. Li*
Stephen Li
Allyson Rong-Hua Liu
Jennifer Liu
Kendra Louise Maple*
Anika Morgado
William Christopher Ou*
Katherine Panettiere-Kennedy
Vi Hung Pham*
Aishwarya Ramamurthi*
Easton Ryan
Layla Zahra Samandi*
Lauren Shaffer*
Katelynn Smith
Jacob Stevens
Betty Tong
Gray Umbach*
Bradley Upchurch
Brian Wahlig*
Justin Fuhan Wong
Amy Xia
Jane L. Zhu*
Faculty and Alumni Inductees

Resident and Fellow Inductees

Dr. Donovan Patrick Berens
Dr. Matthew Hibbs
Dr. Geoffrey Flynn McCrossan
Dr. Elisa Mabel Pichlinski
Dr. Joshua Walther