Program aims to reduce mortality rates for at‑risk new mothers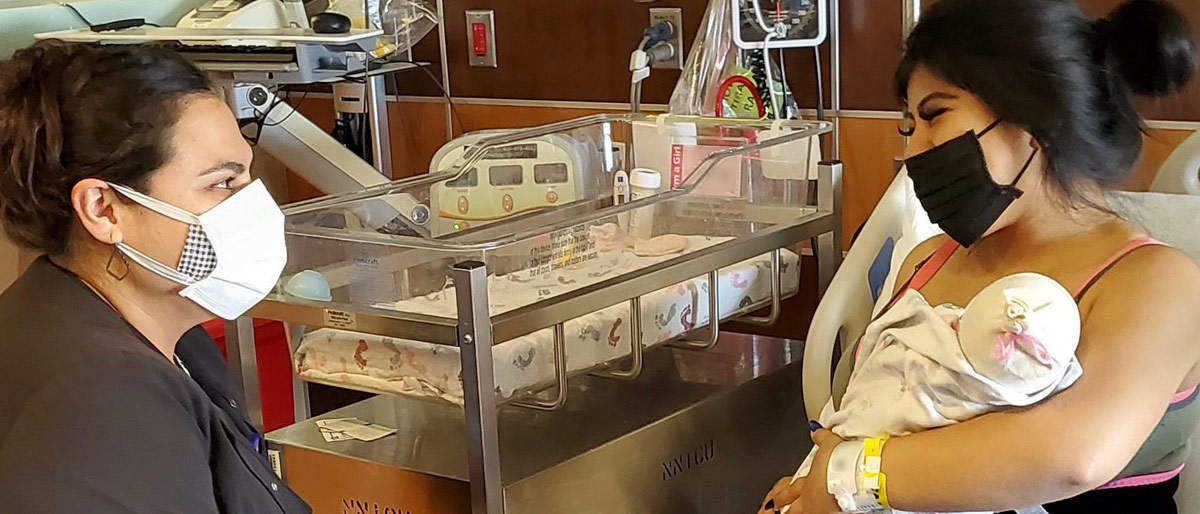 An innovative program is delivering health care to new mothers in an effort to reduce high maternal mortality rates reported in parts of Dallas County.
The program, called Extending Maternal Care After Pregnancy (eMCAP), is unique because it is community based and extends the time that women receive care after delivery from 60 days to 12 months, said Dr. David B. Nelson, Assistant Professor of Obstetrics and Gynecology at UT Southwestern.
"We are providing care to patients in the community as opposed to bringing the patient to the hospital," he said. "It's a paradigm shift."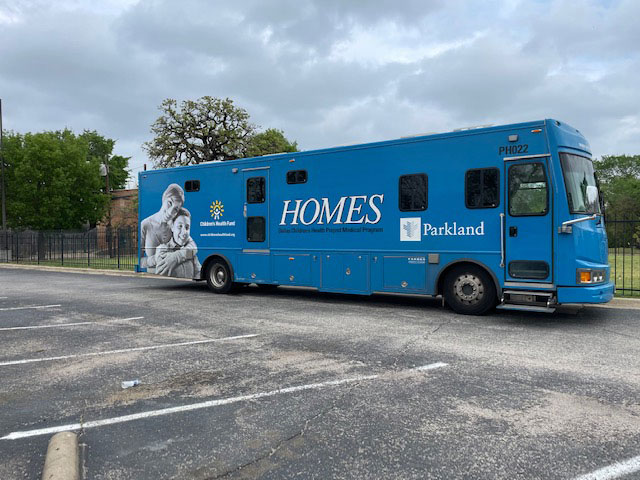 Under the program, a team of coordinators, nurse navigators, and community health workers from UT Southwestern and Parkland Health & Hospital System provides access to care for the full year following delivery. A mobile care unit goes into South Dallas neighborhoods to bring caregivers to patients for convenient appointment access. Follow-up telephone calls and virtual provider visits also connect these new moms with postpartum care, resources, and community-based services.
Parkland, in partnership with UT Southwestern physicians and other caregivers in obstetrics and gynecology, introduced the program in October 2020. The Hamon Charitable Foundation recently made a $1 million gift to support eMCAP for the first year.
The program focuses on a geographic area of southern Dallas County that has significant needs and, in some cases, has become a health care desert.
For years, maternal mortality has been a health issue in the state and nationally. In 2018, the most currently available data, Texas reported 18.5 deaths per 100,000 births and ranked 13th highest among 25 states, according to the National Center for Health Statistics. Recently, the postpartum period – rather than delivery – has been identified to be the highest risk for maternal morbidity and mortality. A 2020 state-sponsored Maternal Mortality and Morbidity Task Force found that 61 percent of maternal mortality cases in Texas occurred from six weeks to a year after delivery. Women with limited access to care with conditions like hypertension and diabetes mellitus are especially at risk.
In 2019, Dr. Nelson provided invited testimony to the U.S. House Committee on Energy and Commerce on improving maternal health and access to care. The launch of the local eMCAP program represents the commitment to this charge and call to action.
"For those with high blood pressure and diabetes, follow-up and ongoing coordination of care have an important impact on the future health of the mother, her newborn child, and the entire community," Dr. Nelson said.
The program has already made a difference. When a mother with congenital hearing loss feared she would not be able to hear her newborn's cry, for example, the team stepped in to arrange for a hearing aid replacement and schedule an appointment for an evaluation.
From the program's launch on Oct. 1, 2020 through April 7, 2021, the eMCAP program had enrolled 573 mothers and completed 763 virtual nurse home visits. Patients are invited to take part based on targeted home ZIP codes identified to have the highest needs through community health needs assessment. To date through early April, the program recorded 514 provider visits – combining both in-person mobile unit care and virtual visits. The goal is to enroll 1,200 mothers each year.
"When a healthy mother is able to care for her healthy baby, both the family and community benefit," Dr. Nelson said.
Other nursing staff and physicians from the UT Southwestern Department of Obstetrics and Gynecology participating in the program include nurses Lisa Moseley, Melissa Wafford, Imelda Smith, and Andranecia Cox; Dr. Catherine Spong, Professor and Vice Chairman; Drs. Elaine Duryea and Robert Martin, Assistant Professors; and Dr. Don McIntire, Professor.