19 UTSW nurses win D Magazine's 2021 Excellence in Nursing Awards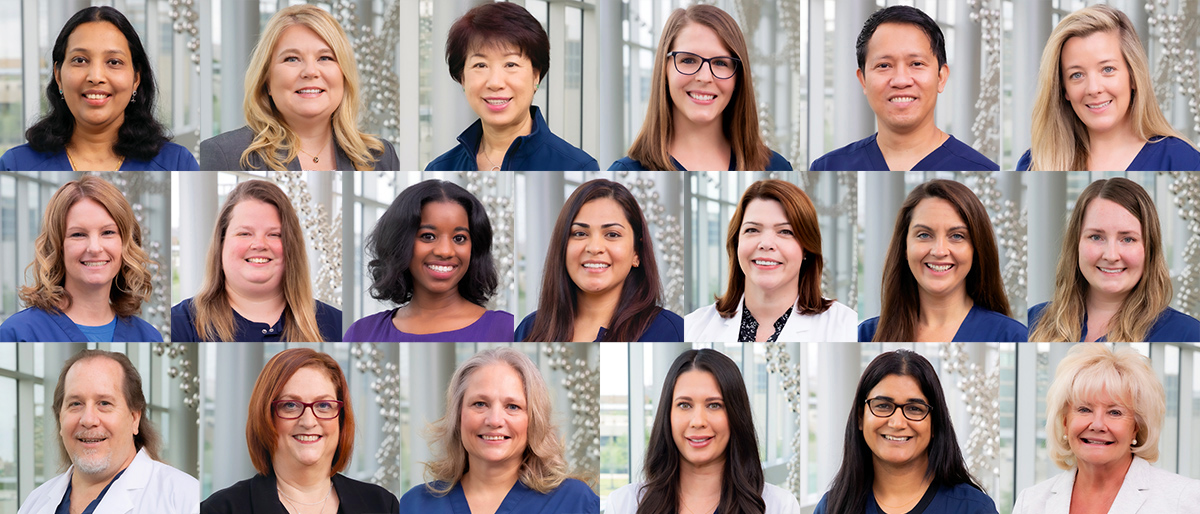 If you happen to be flipping through the pages of the June issue of D Magazine, look out for 19 of our own "superheroes in scrubs" smiling back at you.
They are all winners of D Magazine's Excellence in Nursing Awards for 2021.
D Magazine honors North Texas nurses annually through nominations from medical professionals and patients in three categories: Direct Care, Education/Research, and Leadership. Hundreds of nominees from across the Dallas-Fort Worth metroplex are judged by a panel of esteemed registered nurses in various fields.
"Our nurses at UT Southwestern are caregivers, leaders, educators, and researchers who strive to be the best of the best," said Dr. John Warner, Executive Vice President for Health System Affairs. "They are also indispensable partners who stepped up in a year like no other. These nurses were selected by medical professionals across our community, which makes this recognition so meaningful. Congratulations to each one of you."
"What a special honor to have 19 of our nurses honored for their work in a year that demanded so much of them," said Chief Nurse Executive Susan Hernandez, D.N.P., MBA, RN. "These women and men rose to the challenge, and I could not be more proud. It's especially rewarding to see them represent all areas of nursing – delivering the best in evidence-based patient care, educating the next generation of nurses, performing valuable clinical research, and leading by example."
Click each of the names below to learn more about our 19 winners.