Thomas honored with ADMSEP Scholarly Publication Award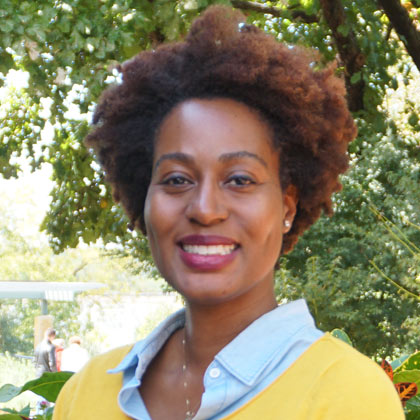 Black people make up 12.8 percent of the U.S. population, yet according to an Association of American Medical Colleges survey, only 4 percent of psychiatrists are Black.
"Representation matters. You can't be what you can't see," said Dr. Lia Thomas, Associate Professor of Psychiatry at UT Southwestern and Medical Director of the Mental Health Trauma Services Team at the VA North Texas Health Care System. "A diverse and inclusive medical community will improve the outcomes of our patients."
Dr. Thomas recently received the Association of Directors of Medical Student Education in Psychiatry (ADMSEP) Scholarly Publication Award for 2020 for her paper, titled "Recruitment of Black Men and Women into Academic Psychiatry." Though ADMSEP's in-person 2020 meeting was canceled, she will be honored at a virtual awards ceremony on Feb. 24.
"I am a long-standing member of ADMSEP – I'm actually on several committees – but this award came as a surprise," she said. "This award acknowledges both thoughtful and timely work, and I'm honored to receive it."
Dr. Thomas said a multifactorial approach is the most effective strategy to improve diverse recruitment.
"Prep programs like UTSW's HPREP (Health Professions Recruitment and Exposure Program) and STARS (Science Teacher Access to Resources at Southwestern) are great ways of keeping middle and high schoolers interested and engaged in the sciences and to boost the pipeline at the beginning," she said. "But it's also about looking at present-day recruiting practices. How are you measuring excellence? What networks are we using to tap into potential applicants in medical specialties?"
Dr. Thomas is Associate Residency Training Director at the Dallas VA Medical Center and Recruitment Strategies for the UTSW Department of Psychiatry.
"We've been very intentional about recruitment efforts for our residency program," she said. "I am very excited about both our departmental and Graduate Medical Education diversity initiatives and look forward to being involved where I can."