White Coats for Black Lives: UTSW community honors George Floyd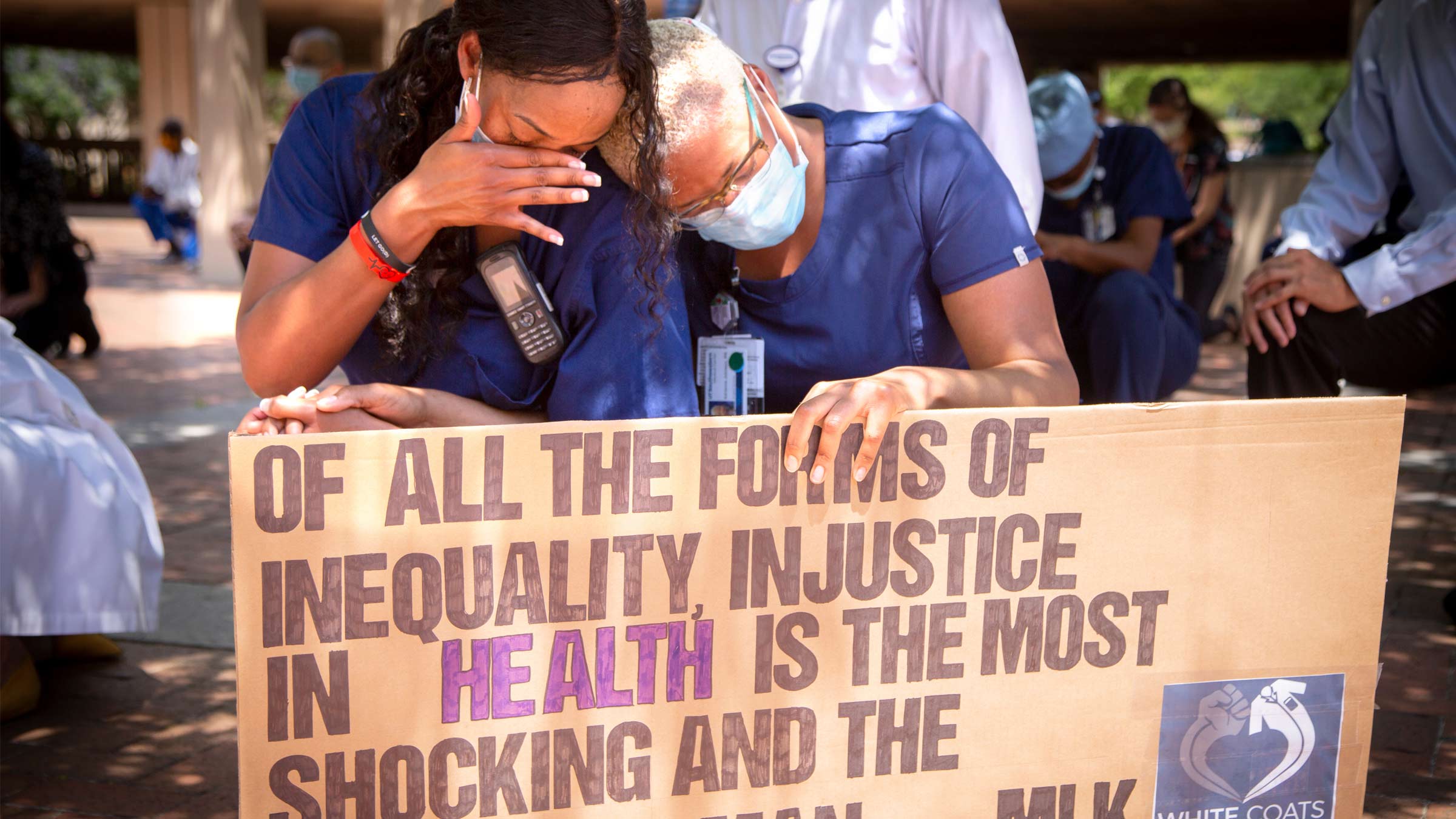 More than 100 UT Southwestern Medical Center students, employees, faculty, researchers and leaders knelt together in silence and solidarity at noon Friday on McDermott Plaza as part of a national White Coats for Black Lives event against racism and inequity. Supporters took a knee in silence for 8 minutes and 46 seconds – the amount of time a Minneapolis police officer kept his knee on the neck of George Floyd, whose death sparked nationwide protests against police brutality and injustice. Many off campus joined a simultaneous virtual online event.
View the photo gallery below.
Select an image to begin the slideshow.